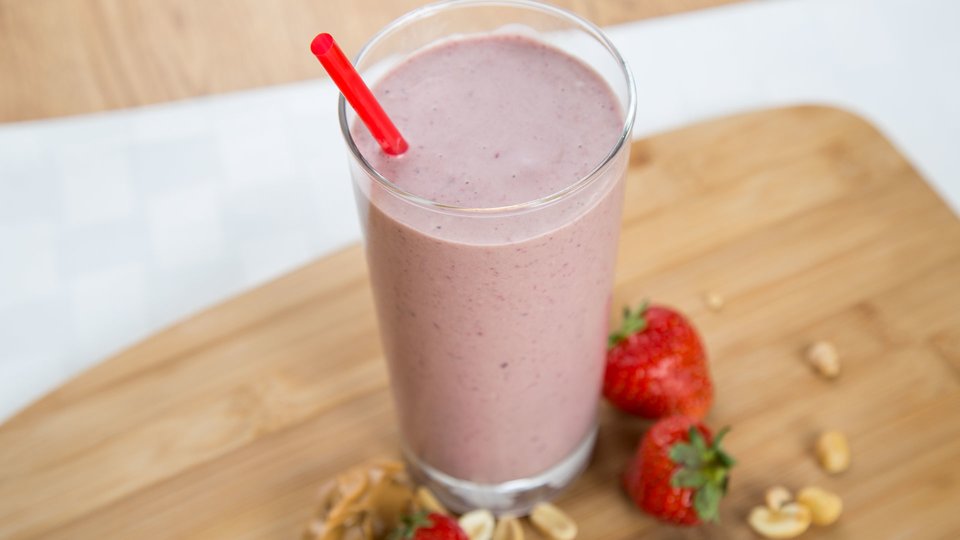 For a little nostalgia, here is a blender drink that tastes reminiscent of everyone's favorite school-yard sandwich. The cherries and strawberries add a healthy dose of antioxidants.
Ingredients
1 cup milk (2% fat)
1 scoop vanilla protein powder
¼ 1 cup quinoa flakes
1 tbsp peanut butter
½ tsp vanilla extract
½ 1 cup cherries, frozen
½ cup strawberries, frozen
Directions
Place all of the ingredients in a blender in the order listed and blend until smooth.