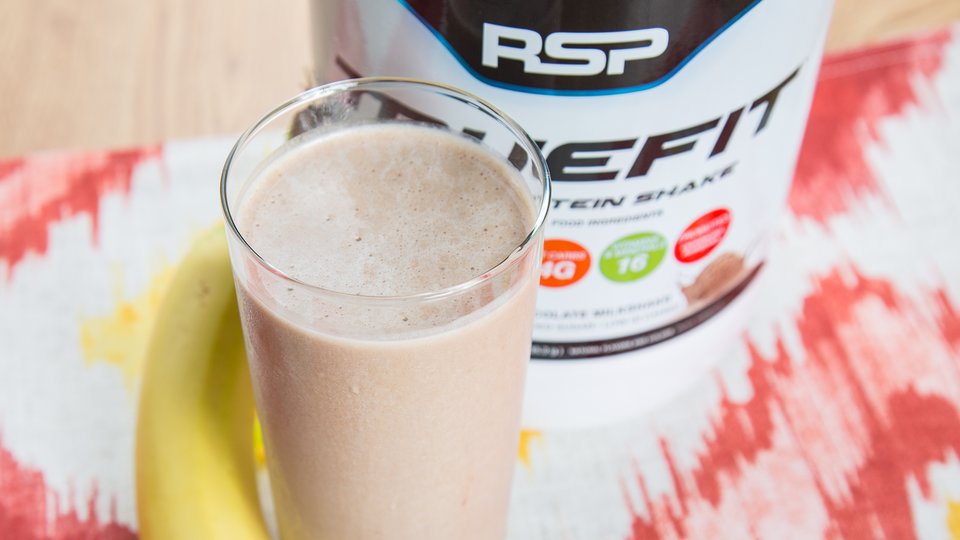 Craving peanut butter but can't seem to fit it in your macros? This shake is the solution! The natural sugars of the banana help balance out the powerful and low-fat peanut buttery taste of the PB2. Add your preferred milk or milk substitute, and you have a yummy peanut butter treat to fit any healthy diet plan!
Ingredients
1 scoop RSP Nutrition TrueFit Lean Protein (Chocolate)
1 tbsp powdered peanut butter
1 cup skim milk
1 banana
Directions
Place all ingredients, along with a handful of ice, in a blender and blend to a smooth consistency. If the smoothie is too thick, add liquid. You can also substitute the PB2 for real peanut butter and the skim milk for water or whole milk, depending on your goals and taste preferences.