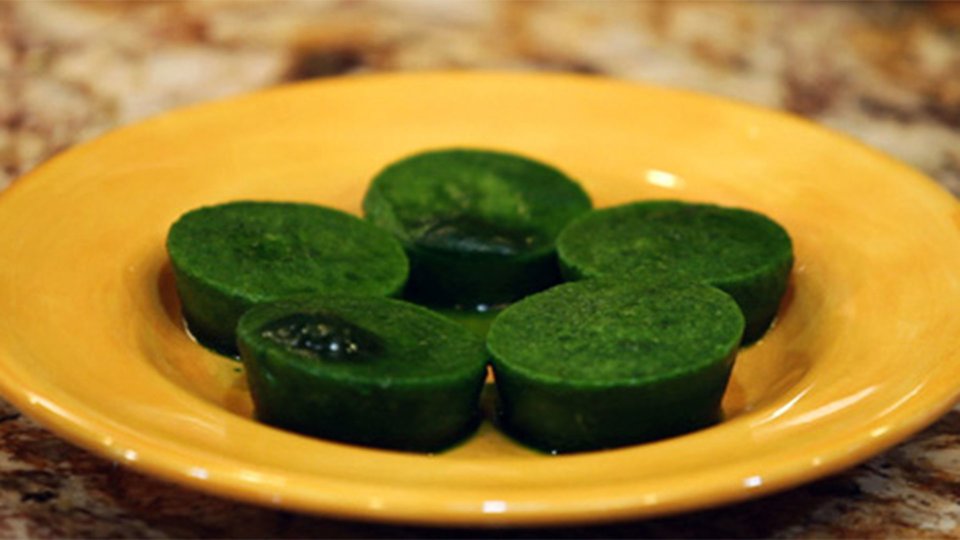 Boost the nutrient profile of your favorite protein shake with a LiveFit-approved protein spinach cup. Delicious and nutritious!
Ingredients
1 cup spinach
1 cup water
Directions
Fill blender or food processer 2/3 full with spinach leaves.
Add approximately 1/2 cup of water for every 2 cups of spinach.
Blend until spinach is finely-blended with water. Continue adding spinach and water until bag is empty.
Once spinach is finely blended, pour liquid into muffin tin.
Fill cups 3/4 full and place tin in freezer.
Freeze for 3 hours.
Take tin out of the freezer, pop cups out, and place 4-5 in a Ziploc bag to keep in freezer.
Use 1-2 per protein shake.