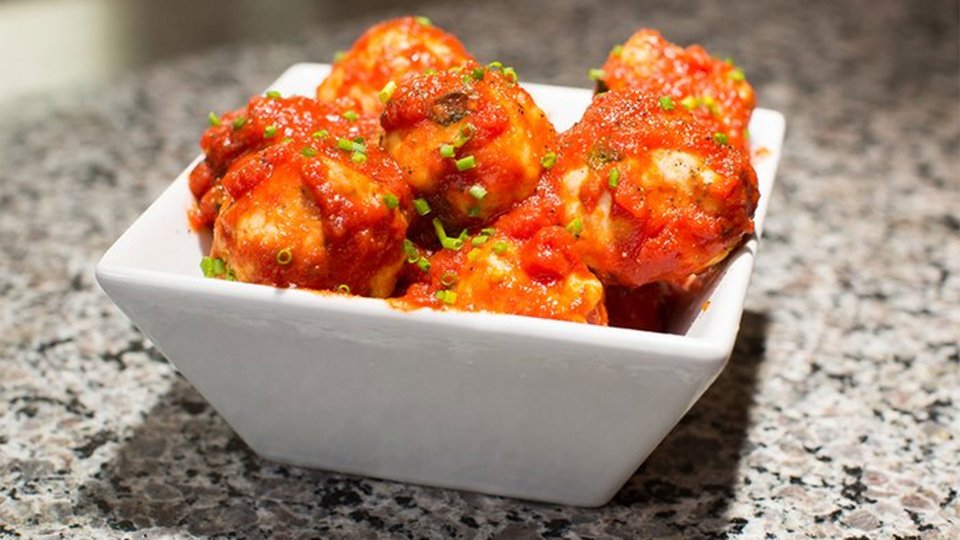 Looking to take mom's meatball recipe to the next level? Up the ante with this cheese-filled, flavor-packed take on the original.
Ingredients
12 oz fat-free mozzarella cheese
2 lb ground chicken
1 tbsp garlic powder
1 tbsp, ground oregano
2 cup marinara sauce
Directions
Chop mozzarella sticks into quarters.
Place chicken, basil, garlic powder, oregano, and green onions in bowl and mix together.
Spray hands with olive oil, take a piece of mozzarella, and form meatballs around the cheese.
Place meatballs in a muffin pan. Bake for 5 minutes at 420 degrees F.
Bring marinara to a simmer in a skillet. Add meatballs to the sauce and cook for about 5 minutes.
Garnish with chives, and season with salt and pepper to taste.