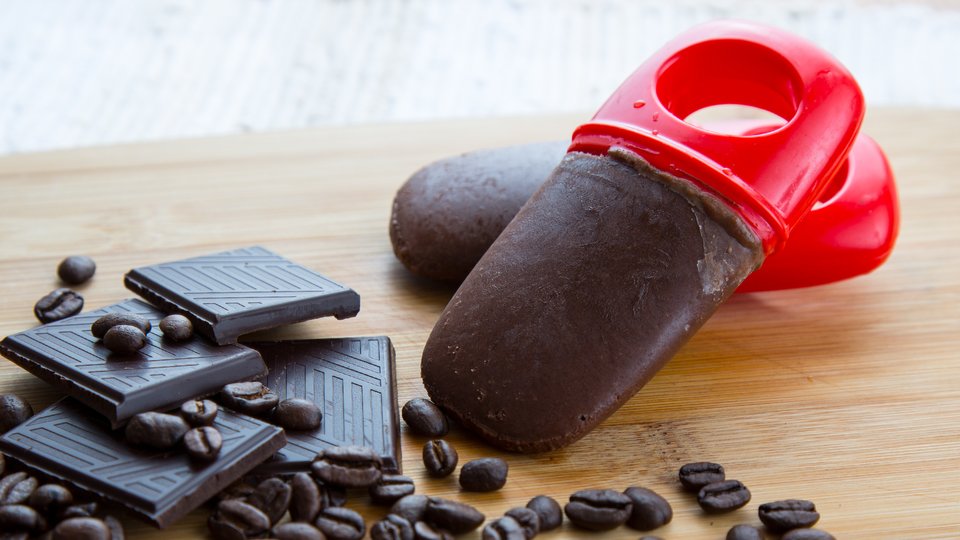 It's time to take your java out of the mug and into a popsicle mold. Naturally sweetened with dates, these ice pops taste like a fancy coffee drink but with way more nutritional credibility.
Ingredients
1¼ cup coffee, brewed
⅓ cup chopped dates
1 cup plain Greek yogurt
2 scoop(s) vanilla whey protein powder
3 tbsp cocoa powder, unsweetened
1 tsp vanilla extract
1 tsp cinnamon
Directions
Place hot coffee and dates in a blender and let sit for 30 minutes. Add yogurt, protein powder, cocoa powder, vanilla, and cinnamon to blender container and blend until smooth.
Evenly distribute mixture into popsicle molds, filling each about three-quarters full. Insert sticks and freeze for about 8 hours.
To unmold popsicles, run the mold under warm water for a few seconds, being careful not to thaw the pops.