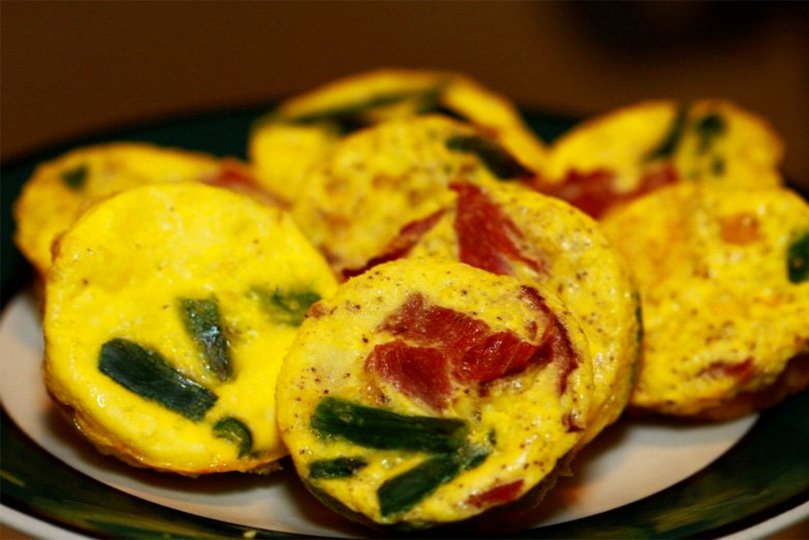 This savory breakfast was inspired by Giada de Laurentiis. It is a quick and delicious start to the day!
Ingredients
1 cup egg beaters
½ cup asparagus
4 oz low-sodium turkey bacon
½ tbsp parsley, dried
Directions
In a sauce pan, saute asparagus and turkey bacon.
Stir together with egg beaters and parsley.
Pour mixture into a mini muffin pan and bake at 375 for 8-10 minutes.