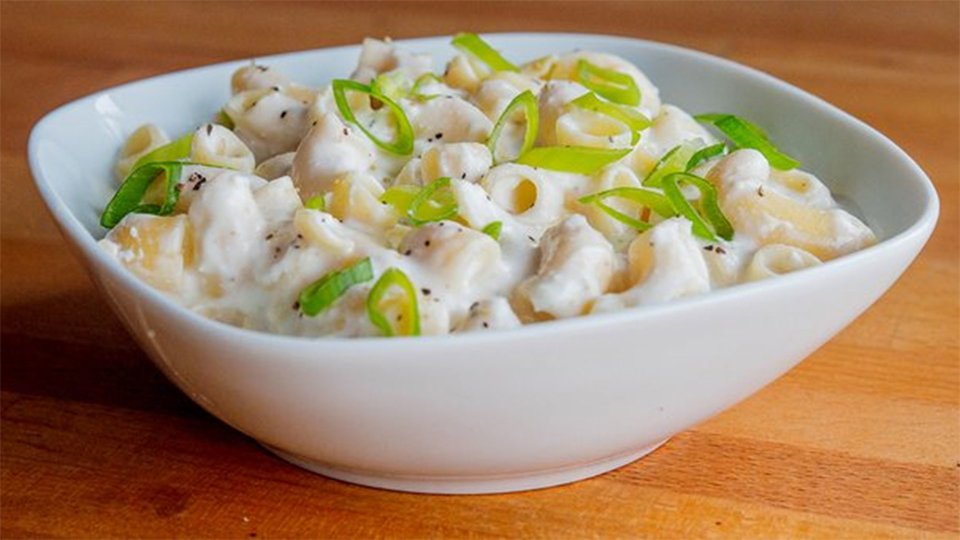 So you didn't pass that test, things aren't going quite well with your boo thang, or you're just in need of some comfort food. Whip up this mac and cheese recipe that packs the flavor without blowing your diet!
Ingredients
1 serving (2 oz) quinoa macaroni
1 tbsp nonfat plain Greek yogurt
4 tbsp goat cheese
1 tsp garlic powder
1 tsp onion powder
salt and pepper to taste
Directions
Add 2 cups of water to uncooked macaroni in a large microwave-safe bowl.
Toss in a few teaspoons of sea salt, then place the macaroni in the microwave with a plate on top for 5 minutes.
Stir, and cook for another 3 minutes. Check to make sure the macaroni is fully cooked.
Drain some of the macaroni water, leaving about 1/8 cup in the bowl with the macaroni.
Add some Greek yogurt and crumbled goat cheese, and stir. Sprinkle in some onion powder, garlic, and pepper. Garnish
Boost for Gainers: Add a tablespoon or two of canned pumpkin to the sauce to make the mac and cheese creamier and higher in carbohydrates. To boost protein content as well, cook two slices of natural turkey bacon from leg meat or two slices of pork bacon in the microwave. Let them cool, then crumble or chop to create bacon bits.