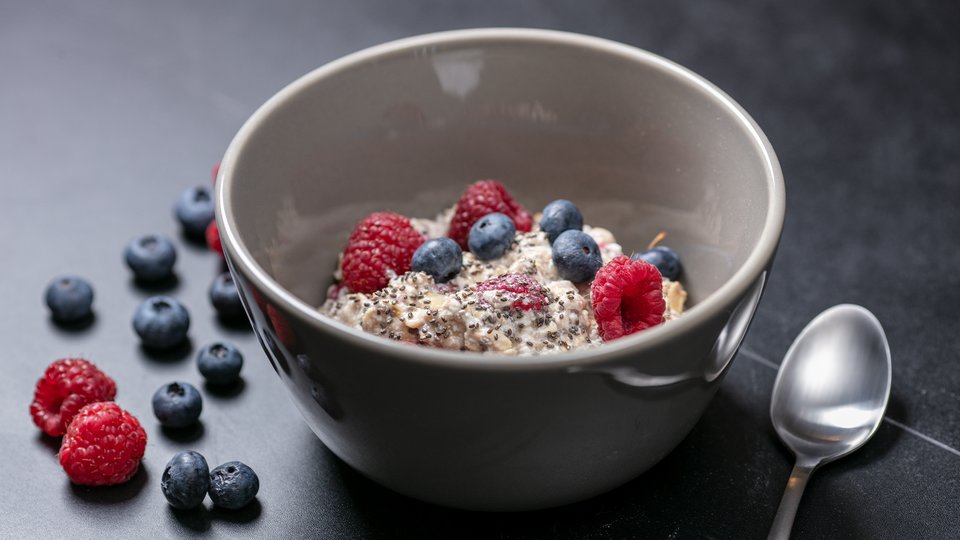 If you're not ready to wake up early and cook a pot of oatmeal, overnight oats are for you. Made with dairy-free almond milk and silken tofu, this overnight recipe has all the protein you need to start your morning right. Berries add a burst of freshness, while chia seeds help thicken the texture for a pudding-like consistency. If you use a mason jar, this no-cook recipe doubles as an easy and healthy on-the-go breakfast.
Ingredients
½ cup unsweetened almond milk
½ cup silken tofu
½ banana
½ cup rolled oats
1 tbsp chia seeds
½ cup blueberries
Directions
Mash the banana and stir together with the tofu and almond milk.
Add remaining ingredients and transfer to a small glass or jar.
Cover and let sit overnight.