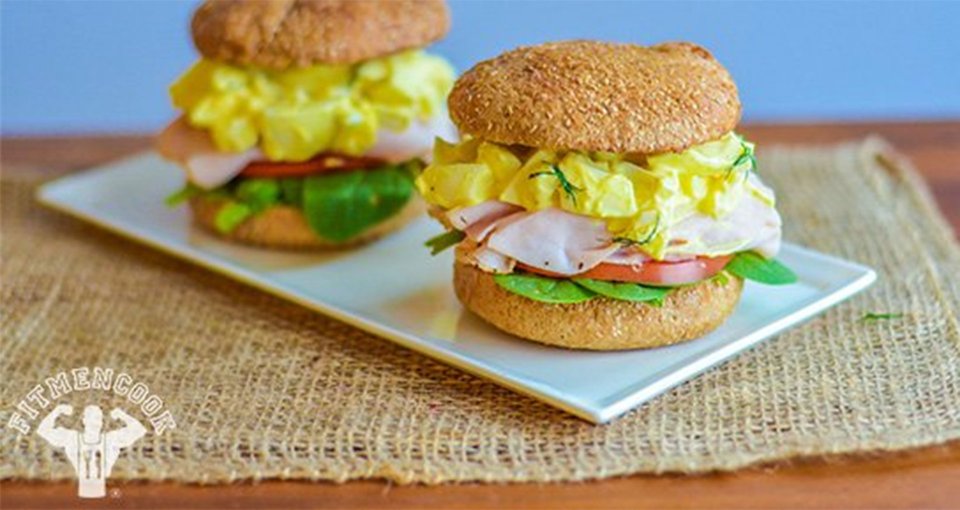 Sometimes simple things yield bigger, better muscle-building results. This quick, protein-packed recipe is a prime example. It's one you're sure to enjoy. The best part: You probably have all the ingredients in your kitchen right now.
Ingredients
1 serving whole-wheat hamburger buns
2 oz turkey breast, boneless and skinless
1 egg
3 egg whites
¼ cup nonfat plain Greek yogurt
1 tbsp mustard
1 oz spinach
1 tomatoes
1 tsp garlic powder
½ tbsp fresh dill
salt and pepper to taste
Directions
Boil eggs. Once finished, peel and place in a bowl.
Remove the egg yolk from three of the eggs and discard. Leave the other yolk.
Chop eggs into tiny pieces and place in a bowl.
Add yogurt, mustard, and seasoning. Mix together using a fork.
Build your sandwich. Add spinach, tomato, turkey, and then egg salad.