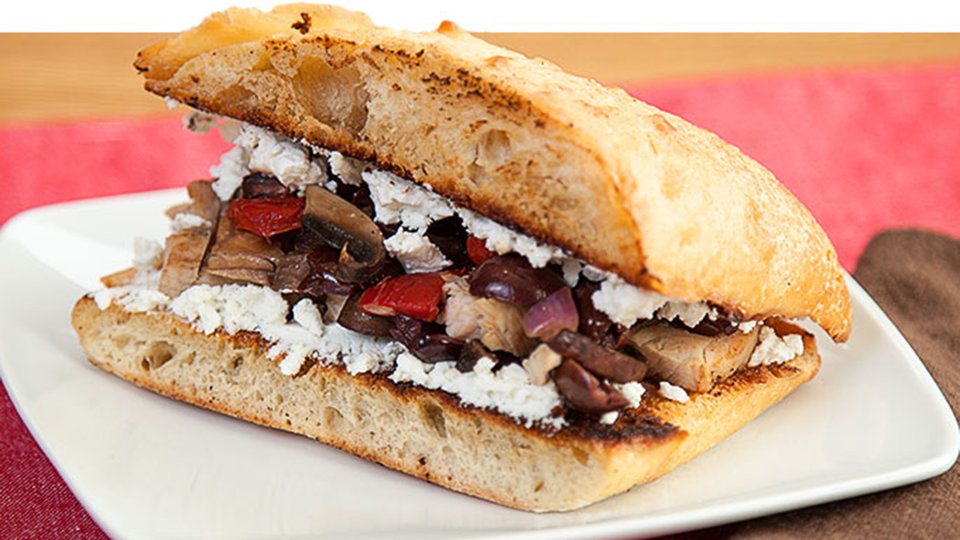 Sticking to your Lean Body Meal Plan is easy with this Mediterranean Sandwich ecipe.
Ingredients
1 pita, large (6-1/2" dia) whole-Wheat Pita Bread
1 tbsp olive oil
1 whole diced red bell pepper
1 whole mushroom
6 large olives
1 whole red onion, diced
1 oz chicken breast
1 tsp goat cheese
Directions
Slice the foccacia to make 2 sandwiches. Brush with a little olive oil on the cut side and set aside.
In a large skillet, drizzle a little olive oil. Heat over medium-high heat, then add the pepper, mushroom, olives, and onion. Cook, stirring frequently, until the onion is crisp and tender. Add the chicken and toss together. Remove from skillet and set aside.
Place the bread in the skillet, oiled-side down, and grill for 2 to 3 min. Remove and spread the goat cheese on each slice. Top with the chicken and vegetable mixture.