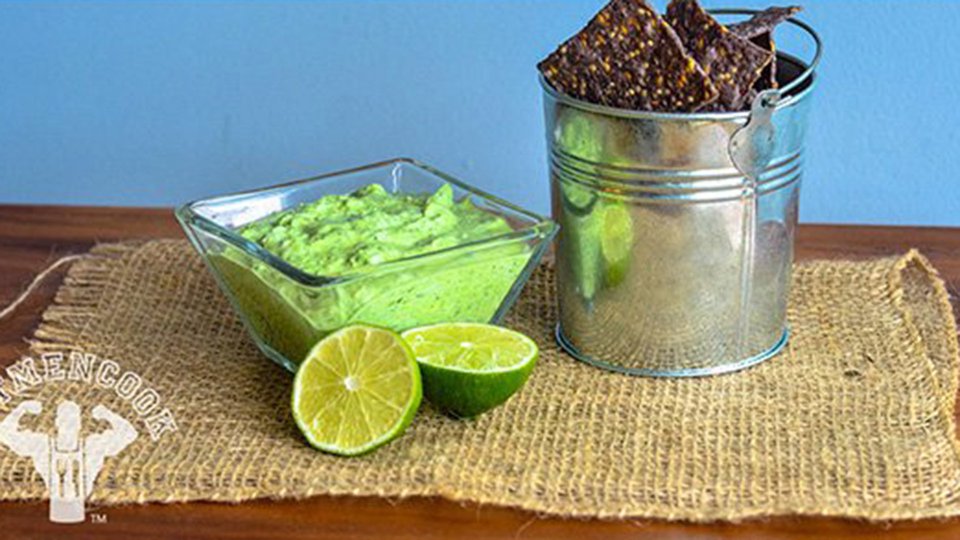 Going to a watch party sans spinach dip is like showing up to the gym without your workout clothes. I mean, you could jog in a suit, but it'd be awkward for you and everyone else. Don't be that person, especially when you don't have to.
Ingredients
1 cup nonfat plain Greek yogurt
½ cup reduced-fat feta cheese
2 cup spinach
1 fruit (2" dia) lime
1 tsp garlic powder
1 salt and pepper to taste
Directions
Add Greek yogurt, goat cheese, freshly squeezed lime juice, and seasonings together in a food processor or blender. Pulse the mixture in a blender.
Add spinach to the blender and pulse blend until the mixture is smooth yet chunky.
Refrigerate for at least 1-2 hours or place in the freezer for 45 minutes. Serve the dip cold. I highly recommend eating with fresh veggies or Simply Sprouted Naked Blue Tortilla Chips.