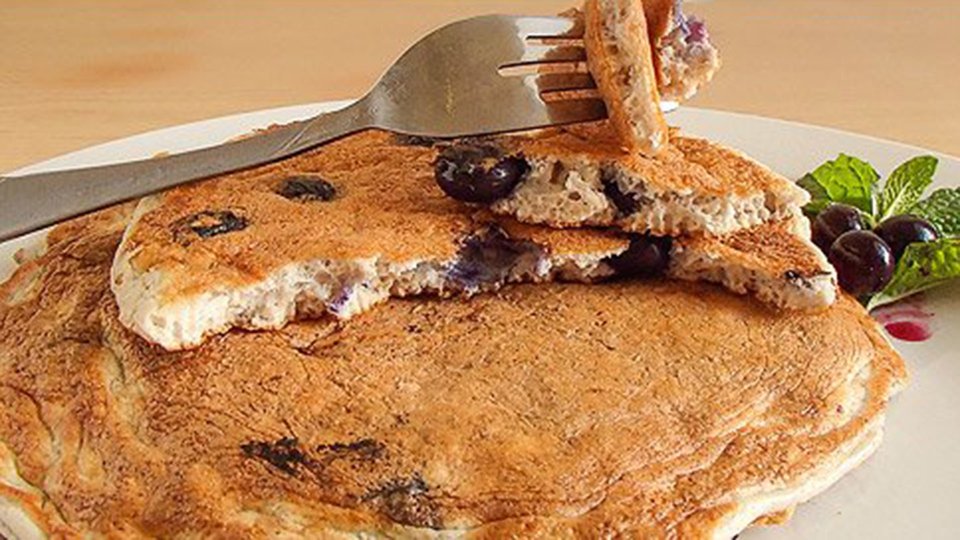 The lemon zest and blueberries give these pancakes a refreshing flavor!
Ingredients
⅓ cup oat bran
½ cup blueberries
5 large egg whites
½ tsp baking soda
2 tsp lemon zest
1 tbsp sugar-free maple syrup
1 cup nonfat plain Greek yogurt
1 tbsp sugar-free lemon jello
Directions
In a large bowl, combine all ingredients. Mix together and whisk until smooth.
Cook batches in presprayed skillet on medium high temperature until bubbles form on the surface, then turn over and cook until dark golden brown.
Serve with sugar-free syrup.