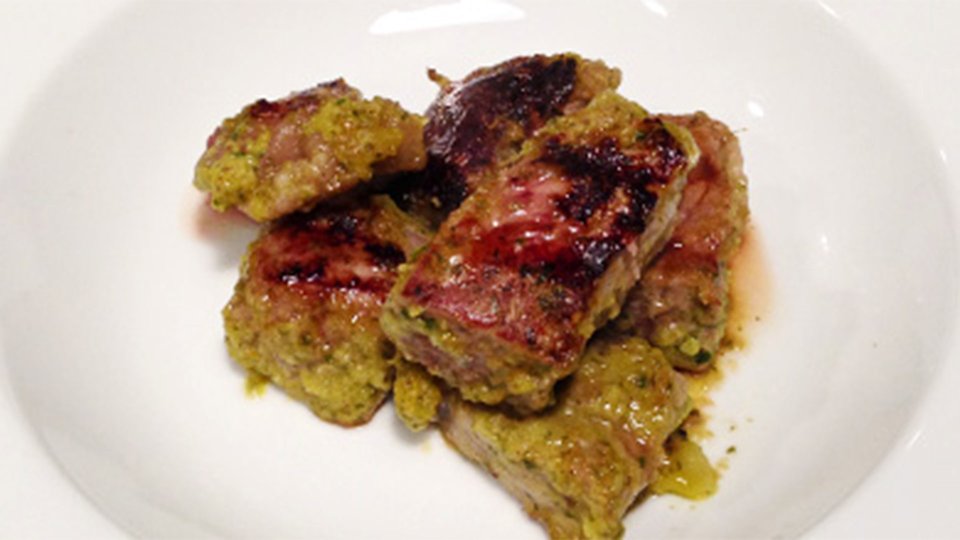 Nothing says protein-packed finger food like meat on a skewer. And nothing's better than tender beef marinated with herbs and spices. Enter: Lebanese beef kebabs. Along with the usual favorites of thyme and parsley, which are high in potassium, iron, calcium, and manganese, this recipe also calls for two other great herbs: the bay leaf and mint.
Ingredients
16 oz beef tenderloin
4 tbsp olive oil
2 clove garlic, minced
2 tbsp lemon juice
1 tsp lemon zest
1 cup onion, finely chopped
1 tsp mint leaves
½ tsp paprika
1 tsp cumin
1 tsp, ground thyme
1 bay leaf
½ tsp cayenne pepper
flat-leaf parsley
Directions
In a food processor or blender, puree onion, oil, garlic, lemon juice and zest, mint, paprika, cumin, thyme, bay leaf, and cayenne.
In a big Ziploc bag, combine beef cubes with the mixture, coating the beef completely. Marinate in the fridge overnight.
Drain the marinade in a saucepan, and bring to a boil.
Skewer beef cubes and place on hot grill. While turning the beef, brush with boiled marinade.
Serve in a bowl with the remaining marinade.