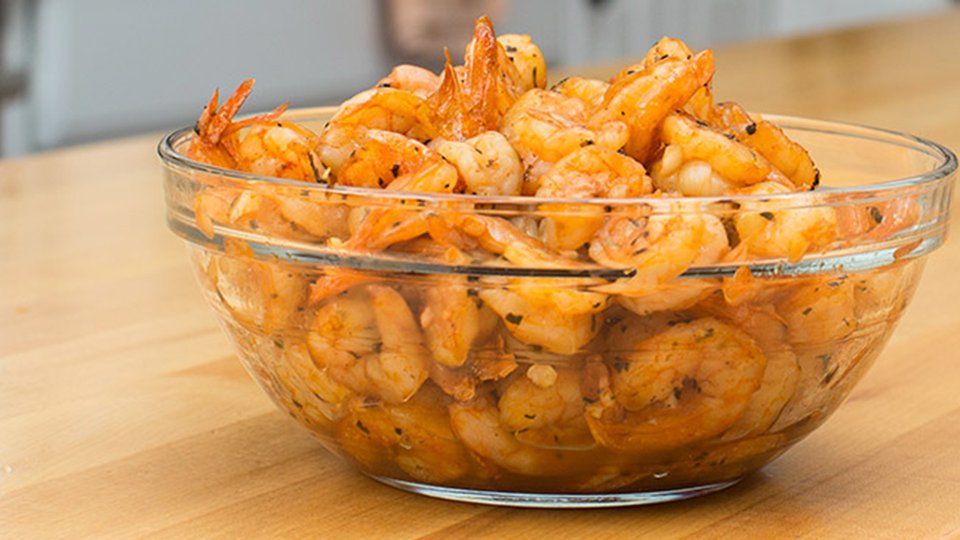 This delicious shrimp recipe is big on protein, flavor, and bang! Bring it with you to a summer barbeque or potluck and watch everyone come running.
Ingredients
1 cup fresh basil leaves, chopped
1 tsp italian seasoning
1 tsp paprika
1 tsp powdered Stevia
1 lb small shrimp, peeled and deveined
1 tbsp olive oil
1 tbsp lime juice
1½ tsp garlic, minced
Directions
Combine all ingredients in a container that can be sealed well.
Shake container until shrimp are evenly coated.
Place shrimp in refrigerator and marinate for at least two hours.
Remove shrimp from refrigerator. Place them on a greased cookie sheet and bake at 350 degrees F.
Cook shrimp 4-5 minutes, then turn over and cook for another 4-5 minutes. When done, shrimp will be opaque and the tails pink.
Serve warm and enjoy!