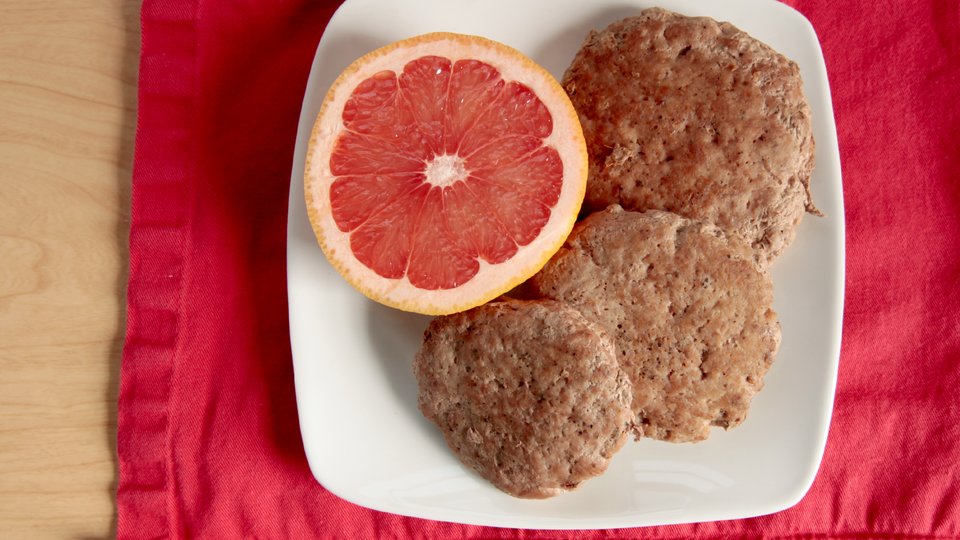 Enjoy this tasty turkey sausage recipe.
Ingredients
2 lb ground 99% fat-free turkey breast
¾ tsp ground ginger
1 tsp salt
¼ tsp cayenne pepper
1½ tsp, ground black pepper
Directions
In a small bowl, mix all ingredients except for ground turkey.
Add spice mixture to the ground turkey in a large bowl and mix by hand until well incorporated.
Heat a skillet coated with nonstick spray over medium-high heat. Form meat mixture into 12 patties using a 1/4-cup measuring scoop and pan-fry on both sides until brown and center is no longer pink.