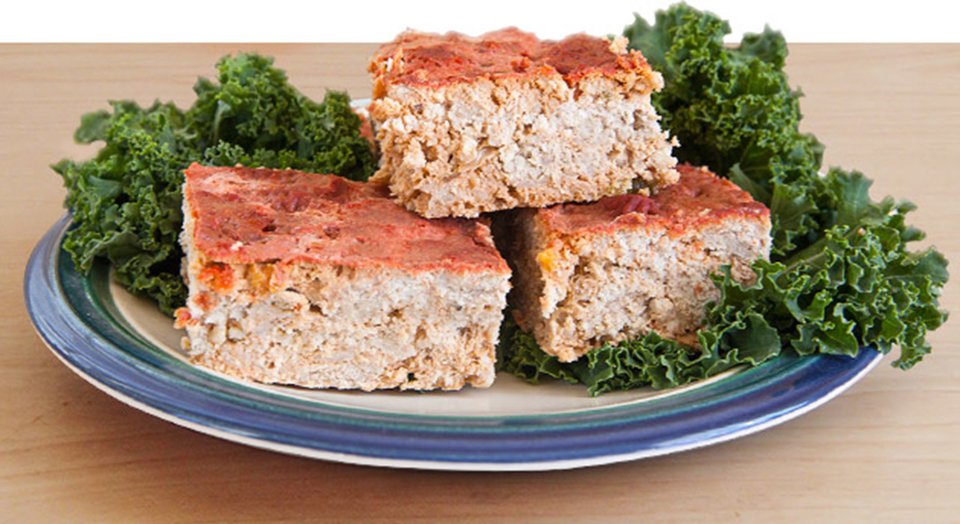 So eat up, and feel free to share this recipe with your mother and other family members. They too will soon realize that comfort food can also be fitness fare—but still taste great!
Ingredients
1½ cup onion, finely chopped
1 tsp salt
1 tsp, ground black pepper
½ tsp, leaves thyme
1 tsp garlic, minced
4 tbsp light soy sauce
¾ cup low-sodium chicken broth
1 oz tomato sauce, canned
1 cup raw oats
3 lb ground 99% fat-free turkey breast
4 large egg whites
16 tbsp low-sugar ketchup
Directions
Preheat oven to 325 degrees and prep a 9-by-13 Pyrex dish with non-stick spray. In a large sauté pan, cook the onions and peppers with salt, pepper and thyme until onions are translucent (about 5 minutes). Next, add garlic, soy sauce, chicken broth and tomato paste, mixing until heated through. Set aside to cool.
In a large bowl, combine ground turkey, egg whites, oats and sautéed mixture (cooled). Mix by hand until all incorporated and press flat into the 9-by-13 prepared Pyrex dish.
Spread ketchup in an even layer on top of the prepared turkey and place in the oven to bake for 1 hour and 20 minutes.