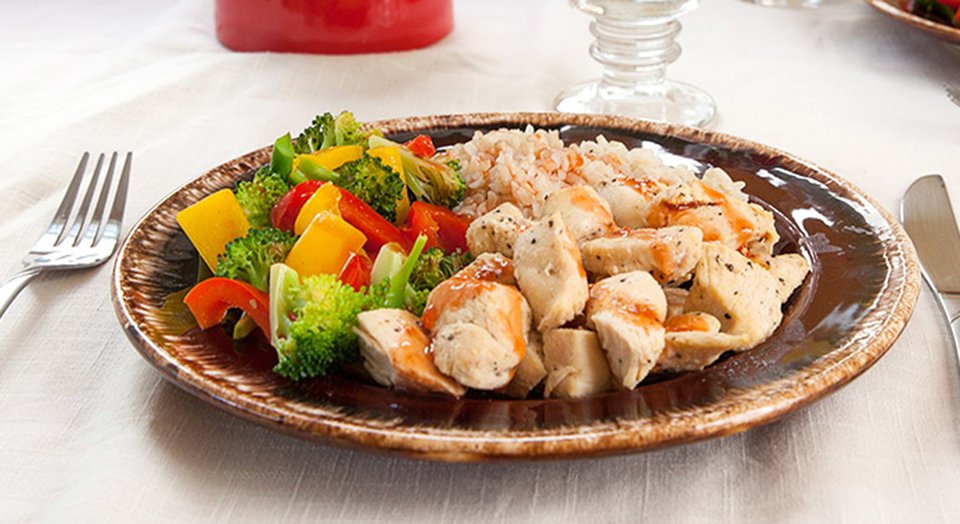 This sweet and sour chicken recipe is the best! It's simple, delicious, and works in any fit kitchen. Even better: this recipe makes enough food to feed about four people. Now you can wow your friends or parents when they come for dinner.
Ingredients
3 piece chicken breast
2 tsp garlic salt
½ tsp, ground black pepper
½ cup low-sodium chicken broth
½ cup white vinegar
2 serving 1 packet splenda
1 tbsp light soy sauce
3 tbsp low-sugar ketchup
1 cup brown rice
Directions
Cut chicken into bite-sized pieces and place in a large bowl.
Season the chicken with the garlic salt and pepper, turning to coat.
Cook the chicken over medium/high heat until done (no pink centers).
Meanwhile, whisk together chicken broth, vinegar, sweetener, soy sauce, and ketchup in a medium sauce pan.
Bring sauce to a boil and then turn to low heat. Add the arrowroot a little at a time, whisking briskly.
Let the sauce set up by continuing to stir for about two minutes.
Pour sauce over cooked chicken and serve with brown rice and vegetables.