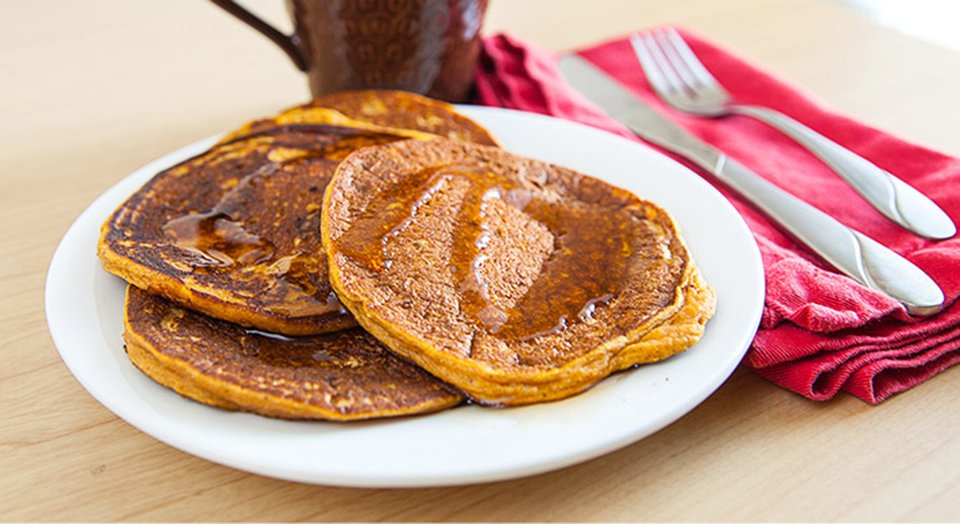 Eating clean doesn't have to be unappetizing. Jamie Eason is in the Bodybuilding.com kitchen to share some of her favorite clean recipes to help get you lean.
Ingredients
1½ cup oat flour
1 serving 1 packet splenda
1 tbsp baking powder
½ tsp salt
1 tbsp cinnamon
¼ tsp allspice, ground
¼ tsp nutmeg
4 large egg whites
½ cup pumpkin puree
1½ cup almond milk
Directions
Preheat griddle to medium heat.
Mix oat flour, Splenda, baking powder, salt, cinnamon, allspice and nutmeg in a bowl.
Wisk egg whites and pumpkin. Mix in Almond Breeze.
Add wet ingredients to dry ingredients and mix together.
Spray griddle with non-stick butter spray.
Scoop batter with a 1/4 cup measuring cup onto griddle. Cook 3-5 minutes on a side.