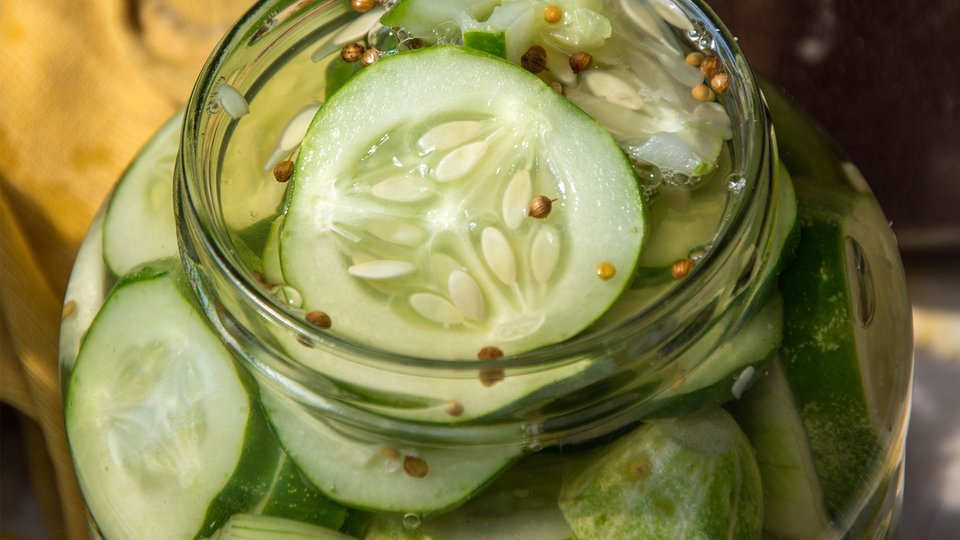 Skip all the usual steps of heating and cooking and 'pickling' and try this short cut version. In my opinion this is an underestimated staple to healthy snacking. Cucumbers are super low cal and having them pickled adds a ton of flavor.
Ingredients
1 whole cucumber, thinly sliced
4 cup white vinegar
Directions
Let it sit (the longer the better) ... it's that simple!