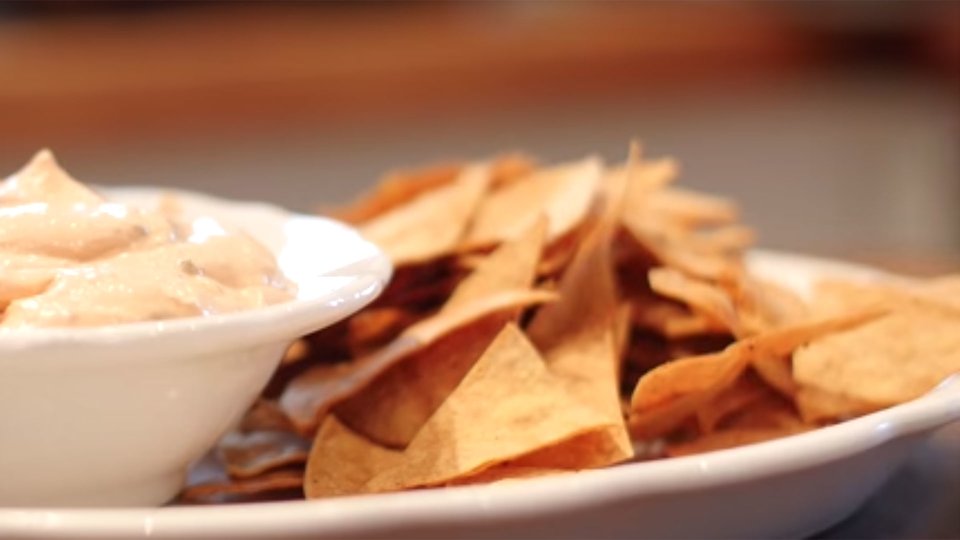 Ok, so we've got all the major meals covered, but what about the snacks? Don't worry, we've got you covered! No tricks or hacks here, just solid homemade chips and chipotle dip with none of the trashy ingredients of ones from the store. Snack on both guilt-free while relaxing after a long day of lifting. But best of all, they're easy to make and totally satisfying.
Ingredients
6 whole corn tortilla
1 tsp table salt
1 tsp cumin
1 tsp paprika
1 tsp chili powder
1 cup nonfat plain Greek yogurt
2 tbsp chipotle peppers in adobo sauce
Directions
Preheat oven to 400 degrees F.
Cut a stack of tortillas into eighths. Spray a baking sheet, arrange the chips on the pan, and spray the top of the chips. Salt lightly.
Cook for about 10 minutes. Keep an eye on them, because they can burn!
To make the dip, combine the Greek yogurt and peppers in a blender, and split into two serving bowls.