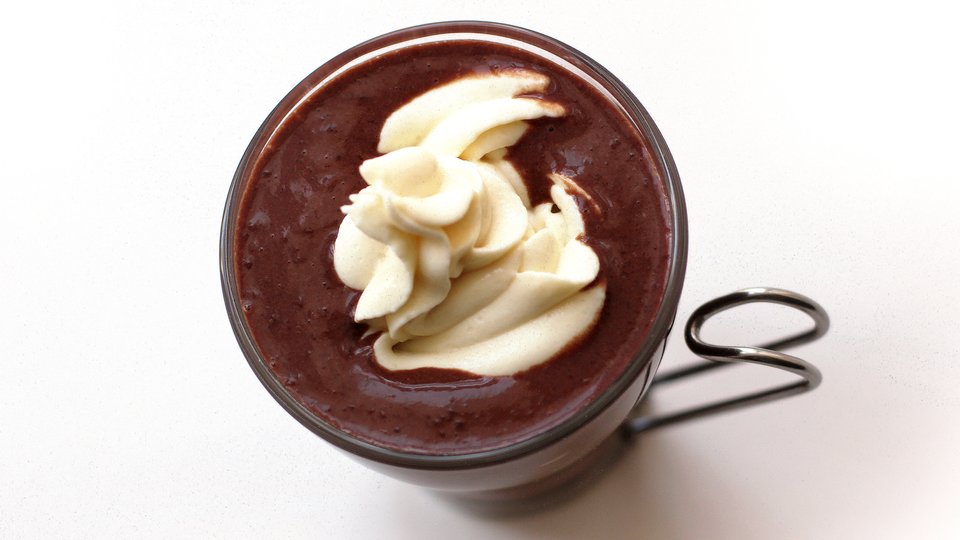 Why wait for winter? A cup of steaming hot chocolate can be the perfect topper to a cool fall day. Indulge in a protein-packed version of the original with this healthier alternative.
Ingredients
2 cup skim milk
1 tbsp smooth peanut butter
½ cup cellucor COR-Performance Whey (Molten Chocolate)
3 tbsp cocoa powder, unsweetened
½ tsp xanthan gum
Directions
In a pot, add together the milk, whey, xanthan gum, cocoa powder, and peanut butter (or almond buttter).
Heat it all up at medium heat while whisking.
Take it off the heat as soon as it gets hot but not boiling hot—think warm enough to touch. If you wait any longer and the mixture boils, the whey will start to curdle.
Top it with some protein whipped cream. This is obviously optional, but it adds a great texture to the drink and gives you a hidden pocket of delicious creaminess to look forward to. The added protein alone is worth giving it a shot.
To make protein whipped cream: Whisk some quark or low-fat ricotta with 1/4 cup of vanilla whey protein powder and 2-3 tbsp of milk. Place the mixture in a piping bag and pipe it on the hot chocolate.
Destroy with gusto!