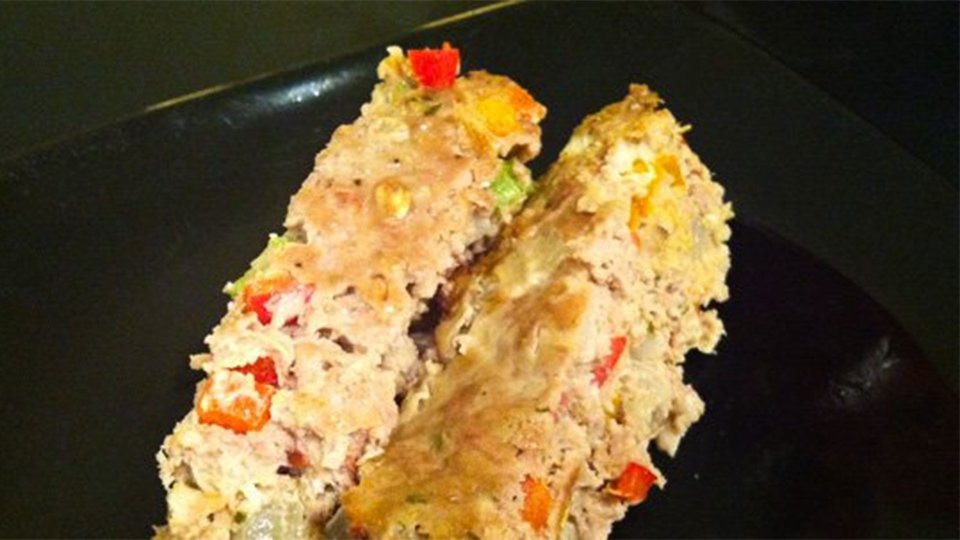 Meatloaf is a classic comfort food that some people just can't deny themselves. Luckily, it works just as well with turkey as with fatty pork and beef. With oatmeal and salsa for fiber and a flavor kick, this unique take on meatloaf tastes just as good cold (like in a meatloaf sandwich) as it does as a hot dinner. Feel free to add any other diced vegetables as desired.
Ingredients
½ lb ground 99% fat-free turkey breast
1 egg
¼ cup salsa
⅛ cup, chopped red bell pepper
⅛ cup diced yellow bell pepper
¼ cup onion, finely chopped
¼ cup stalk celery, finely diced
¼ cup rolled oats
½ tsp garlic, minced
1 tbsp onion flakes
Directions
Begin by heating an oven to 350 degrees.
Next, combine the turkey, egg, salsa, peppers, onion, celery, oatmeal, garlic, and onion flakes until well mixed. Place into loaf pan firmly.
Place in the oven to bake for 25 minutes or until a toothpick comes out clean.