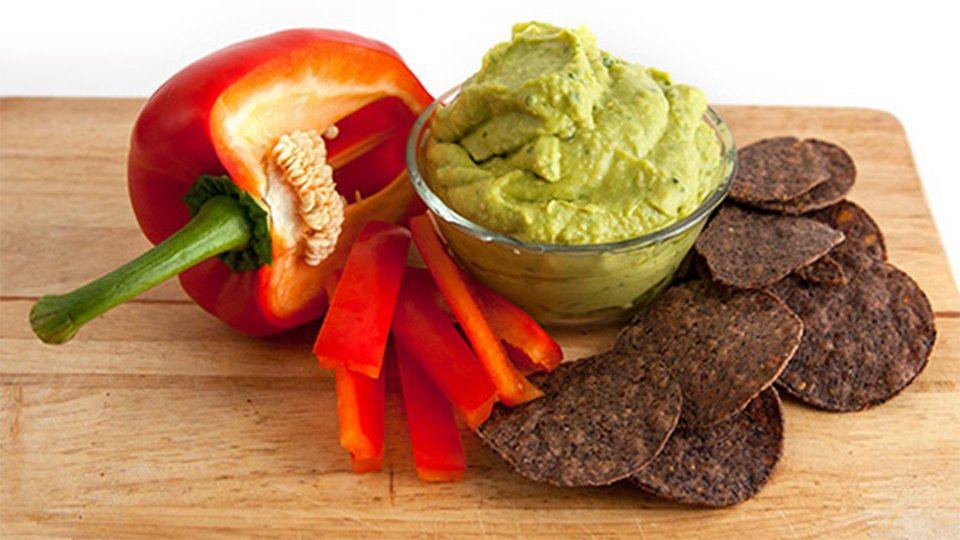 Guacamole is tasty, and so is hummus. Combine the two and you have an epic flavor party! Pair this awesome dip with gluten-free black bean chips and salsa, and you could open up your own restaurant.
Ingredients
1 can drained chickpeas, canned
1 avocado
1 whole jalapeno pepper, diced
¼ cup cilantro
1 lime juice
Directions
Blend ingredients.
Serve with vegetables, pita chips, or snack of your choice.