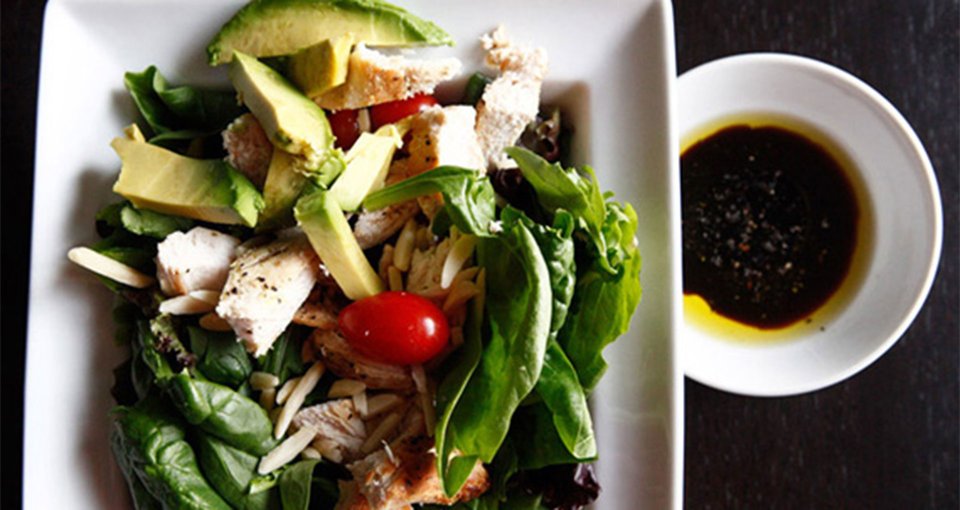 The Paleolithic diet is inspired by what our ancestors ate before the agricultural age. Along with being low-carb, the foods included on Paleo diet lists are usually natural and organic. The point of eating Paleo is to give your body the nutrients it needs without the processed additives and extra calories of a contemporary diet.
Ingredients
6 piece chicken breast
lemon pepper to taste
salt to taste
1 cup salad greens
1 cup cherry tomatoes
¼ avocado
¼ whole green pepper, chopped
1 tbsp almonds, slivered
1 tbsp olive oil
1 tbsp balsamic vinegar
salt and pepper to taste
Directions
Set oven to broil and arrange rack so baking pan is close to heat.
Cover baking pan with aluminum foil and set aside.
Season both sides of chicken breasts with a bit of sea salt and generous amounts of lemon pepper.
Place chicken breasts in the middle of the baking pan and broils for 12-13 minutes on each side.
Remove from oven and cut into slices or chunks.
Place cup of greens in a salad bowl and top with the rest of the vegetables.
Add slivered almonds, and 1/2 sliced chicken breast to salad.
Top with olive oil, vinegar, sea salt, and pepper.