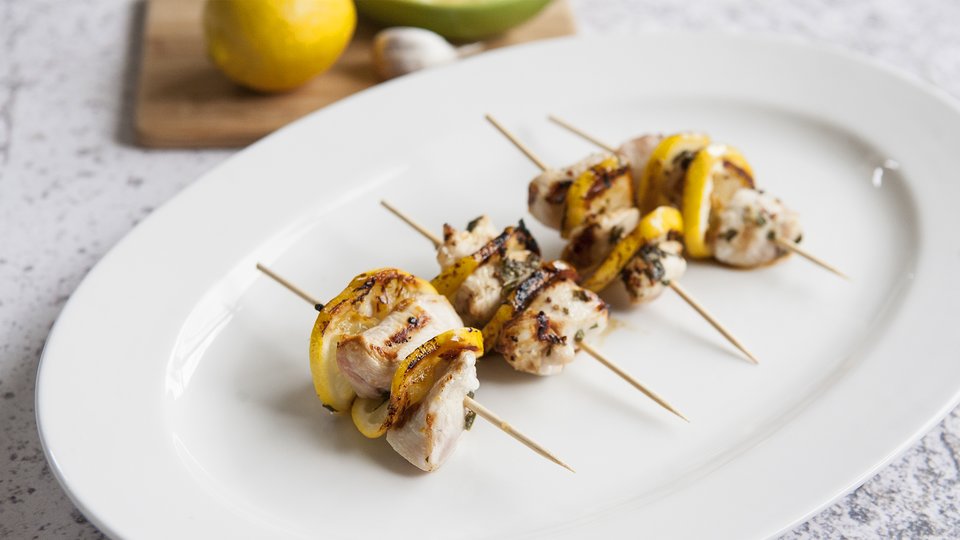 Serve on bed a quinoa or rice and pair it with a yummy green veggie for a healthy, filling, gluten-free meal. Seriously, this couldn't be any simpler…or more delicious!
Ingredients
2 piece chicken breast
1 whole lemon, cut into wedges
1 lemon yields lemon juice
2 clove garlic, minced
2 tbsp olive oil
¼ cup fresh basil leaves, chopped
2 tbsp mustard
Directions
Preheat grill. If you are using bamboo skewers, soak them overnight or as indicated by the manufacturer's instructions.
Skewer a cube of chicken alternating with a slice of lemon that's folded in half.
Mix lemon juice, garlic, salt, pepper, olive oil, basil, and mustard in a small bowl.
Brush sauce over both sides of skewers.
Grill over med-high heat for about 4 minutes on each side and serve.