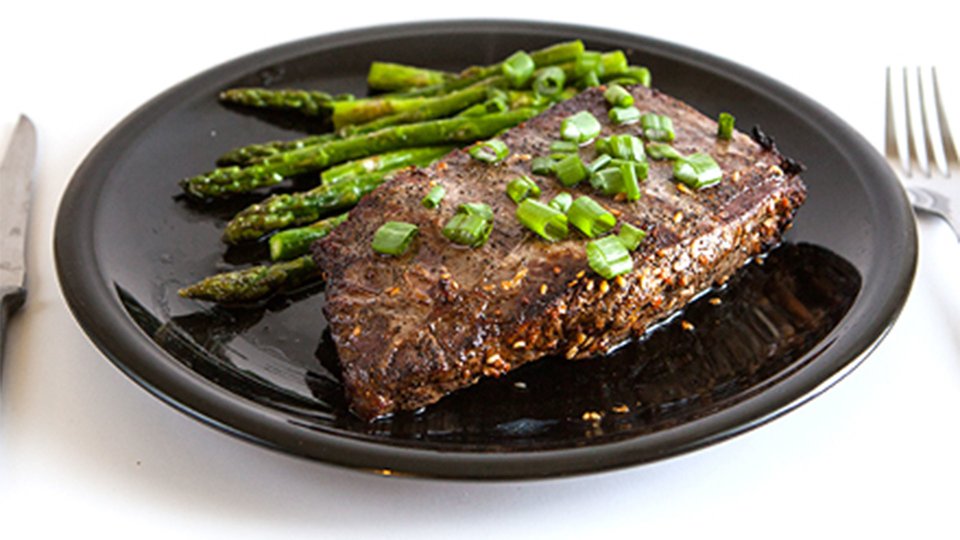 There's nothing complicated or difficult about this recipe. Let's get into the kitchen and build some muscle!
Ingredients
24 oz flank steak
⅓ cup light soy sauce
1 tsp, ground black pepper
1 tsp sesame seed oil
2 tsp garlic, minced
1 tsp sesame seeds
¼ cup scallions, sliced
Directions
In a mixing bowl, combine soy sauce, pepper, sesame oil, garlic, and sesame seeds.
Put mixture and flank steak in a Ziploc bag.
Allow to marinade in the fridge for 30 minutes.
Heat grill to high heat.
Cook flank steak for 4-5 minutes per side, or until desired temperature.
For a full meal, pair steak with green vegetables and, depending on your carbohydrate needs, a starch.