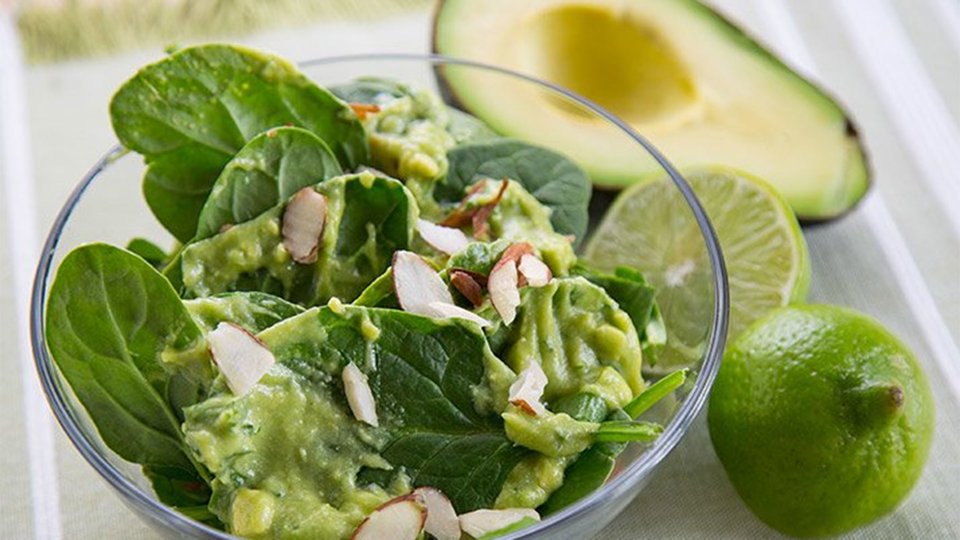 Avocado and punchy herbs team up to make a creamy, tangy dressing that'll leave you craving your next salad. Plus, research shows that adding the quality fat found in avocado to vegetables like tomatoes and carrots can boost your absorption of fat-soluble antioxidants, including beta-carotene.
Ingredients
4 tbsp extra virgin olive oil
2 tbsp lime juice
1 avocado
½ cup fresh basil leaves
½ cup flat-leaf parsley
4 tbsp scallions, sliced
2 clove garlic, minced
½ tsp table salt
¼ tsp cayenne powder
Directions
Place all ingredients in a blender and blend until smooth. Add water, 1 tablespoon at a time, and blend until you get the consistency you prefer.