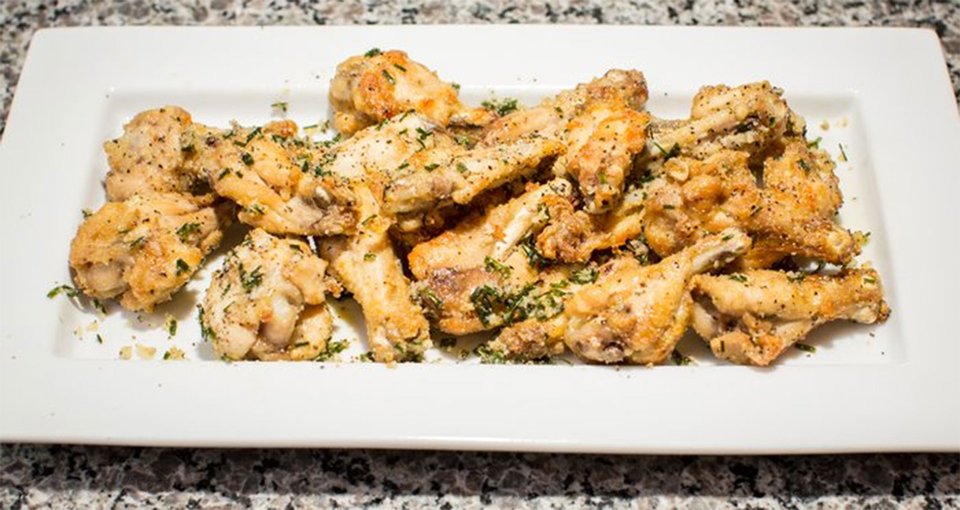 Cut back on fat and keep all the flavor with these finger-food favorites.
Ingredients
2 lb chicken drumette
1 tbsp extra virgin coconut oil
1 tbsp garlic, minced
1 tsp chopped chives
1 tsp low-fat parmesan cheese
1 tbsp oat flour
1 tsp olive oil
Directions
Trim fat from the wings. Season chicken with pepper.
Lay wings flat on a baking sheet with cooling rack and dust wings with oat flour.
Spray coated wings with olive oil and bake wings at 420 F for 25 minutes.
To make the sauce, sauté coconut oil, garlic, chives and ground pepper for 5 minutes.
Placed cooked wings in bowl and toss with sautéed sauce, parmesan, and sea salt.