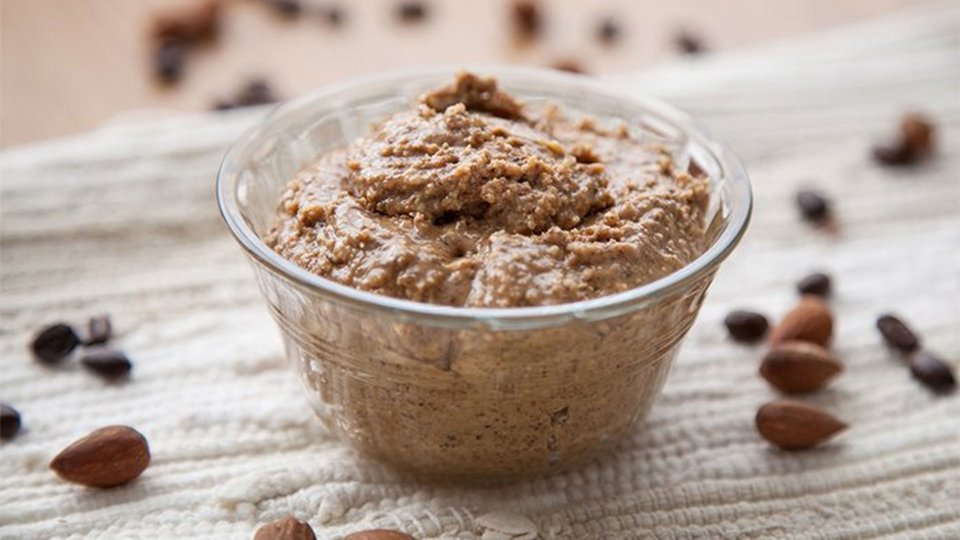 This fired-up nut butter is ready to make toast, crackers, sliced apples and smoothies that much better. It's the perfect pairing to a late-afternoon snack to help you power through the last few hours of your workday.
Ingredients
2 cup whole kernels almonds, blanched and skinned
1 tbsp instant espresso powder
1 tsp table salt
2 tbsp maple syrup
3 tbsp extra virgin coconut oil
Directions
Place the almonds, espresso powder, and salt in a food processor or high-powered blender, and blend until smooth, 5-7 minutes, scraping the sides of the container with a rubber spatula as needed.
Blend in the maple syrup or honey and melted coconut oil until creamy.