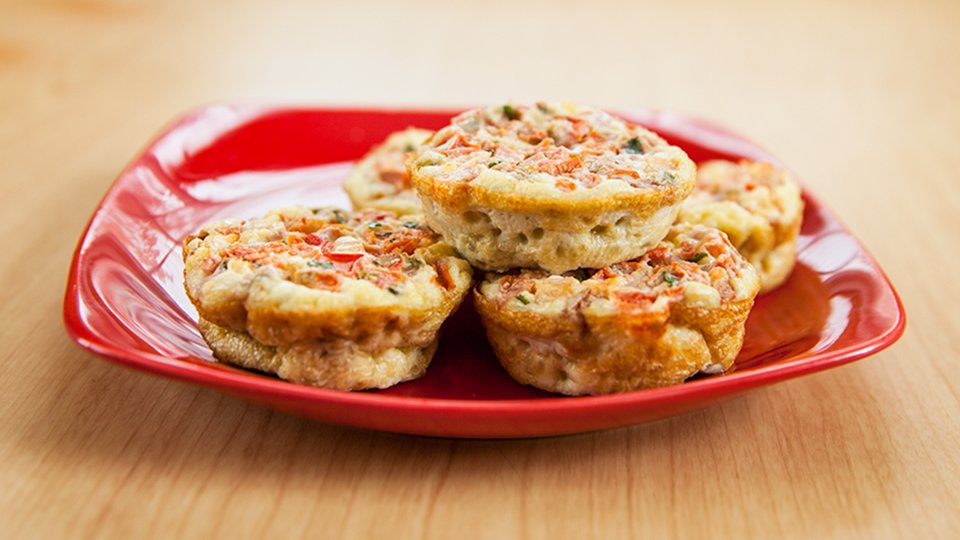 Parties and social gatherings are always a struggle for people trying to reach their muscle-building or fat-loss goals, especially if you party often! I always tell clients to bring healthy food with them. That way, they can have fun with their friends and family without jeopardizing their health and fitness goals. You might also be surprised to find that this healthy alternative will be a popular option for other guests. They'll be asking you how you made your delicious snacks! The next time you're asked to bring food to a party, try one of these healthy, high-protein snacks.
Ingredients
10 egg whites
1 whole egg
1 tomatoes
1 whole onion, finely diced
1 tsp, ground basil, dried
1 dash black pepper
Directions
In a bowl, whisk egg whites and the egg.
Pour egg mixture equally in a 6-muffin pan.
Top each portion with 1 teaspoon of tomatoes and 1 teaspoon onions, and top with basil and pepper.
Bake in oven at 350 degrees F. for 8 minutes, or desired doneness.