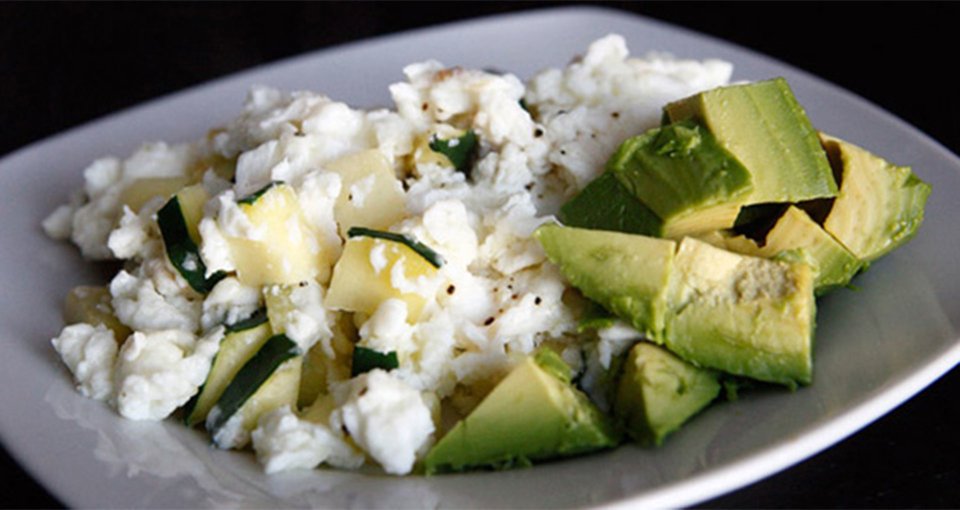 he Paleolithic diet is inspired by what our ancestors ate before the agricultural age. Along with being low-carb, the foods included on Paleo diet lists are usually natural and organic. The point of eating Paleo is to give your body the nutrients it needs without the processed additives and extra calories of a contemporary diet.
Ingredients
4 large egg whites
¼ whole zucchini, finely shredded
¼ avocado
salt and pepper to taste
1 g coconut oil spray
Directions
Place skilled over medium heat and spray coconut oil.
Once skillet is hot, add zucchini and cook until edges are golden brown.
Reduce heat to low and pour in egg whites.
Cook slowly (about two minutes).
Once eggs are scrambled, add sea salt, pepper, and top with avocado.