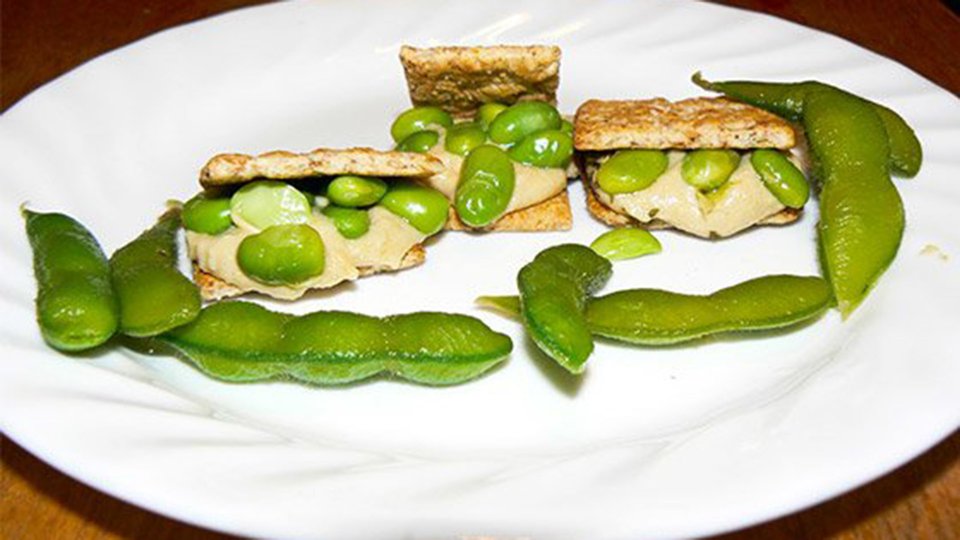 So if your taste buds and food sensibilities are begging for a change? Ah! Not another chicken breast!? Why not try vegetarian for a day?
Ingredients
1 cup edamame
1 cup hummus
10 crackers crackers multigrain
Directions
This one is simple: Hold, dip, munch. Construct an edamame and cracker tower with hummus as cement. Challenge yourself?how high can you stack?
Annoy your cubicle buddies with the sound of crunching. After all, it's good for your health, and that's what matters.