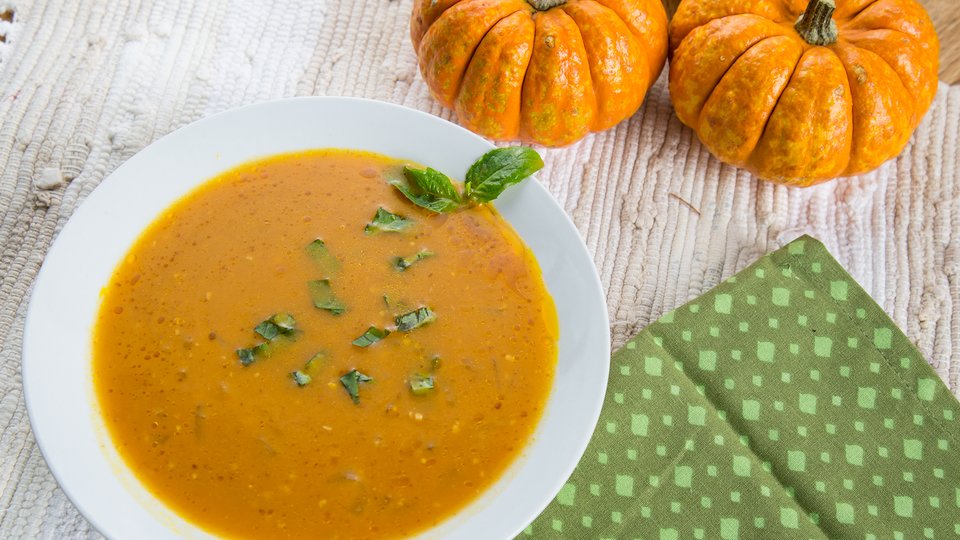 Take a break from all the pumpkin spice with this surprisingly rich and savory soup. Use spicy curry powder instead of sweet to kick it up a notch!
Ingredients
1 tbsp coconut oil
1 whole onion, finely diced
4 clove garlic, minced
1 tsp curry powder
2¼ cup pumpkin puree
2½ cup vegetable broth
13½ oz coconut milk, canned, full-fat
1 fresh basil leaves
salt and pepper to taste
Directions
Sauté the onions, garlic, and curry powder in the coconut oil over medium-high heat until the onions are translucent.
Whisk together the pumpkin puree, vegetable broth, coconut milk, and onion mixture in a large pot over medium heat.
Cook the soup, stirring occasionally, until thoroughly warmed. Season with salt and pepper.
When ready to serve, divide into bowls and garnish with sliced basil leaves.