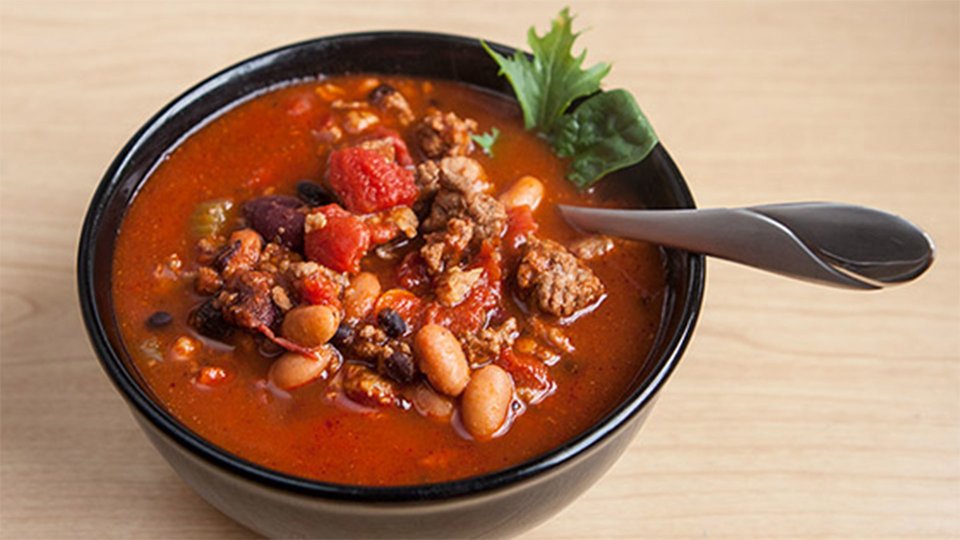 A good chili recipe should be a staple in everyone's kitchen. This one is particularly awesome because it's rich, flavorful, and has lots of muscle-building protein. Make a whole batch and you'll have healthy meals for an entire week!
Ingredients
1 lb ground chicken breast
2 lb lean ground beef
15 oz pinto beans
1 16 oz can black beans, drained and rinsed
1 14 oz can kidney beans, canned
2 can diced tomatoes
1 28 oz can tomato sauce, canned
1 cup water
1 cup red wine vinegar
2 carrot, shredded
3 stalk, medium stalk celery, finely diced
1 onion, finely chopped
2 tbsp italian seasoning
1 tbsp garlic, minced
1 tbsp cayenne pepper
Directions
Brown sausage and beef, then add to a large pot.
Sauté onion and add to pot.
Add canned tomatoes and beans to pot.
Add carrots and celery to pot.
Add wine, water, and spices to the pot.
Heat and let simmer for at least two hours.
Eat up!
Tip(s): When choosing your tomatoes and beans, check the label for added sugar or corn syrup. Get creative! Add more veggies, curry spice, or anything else you might like. Leftovers taste even better the day after!