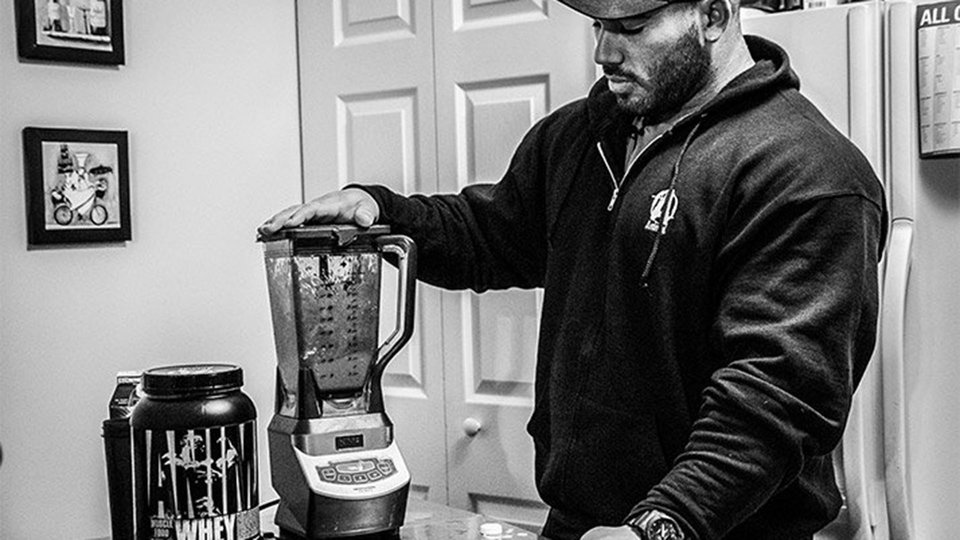 Dorian "Heavy D" Hamilton is an up-and-coming bodybuilder from Canada. Despite various injuries, his passion and will to succeed keep him on the road to success.
Ingredients
2½ scoop(s) animal chocolate whey
½ fruit, without skin and seed avocado
2 tsp coconut flakes
1 cup unsweetened almond milk
Directions
Blend and enjoy.