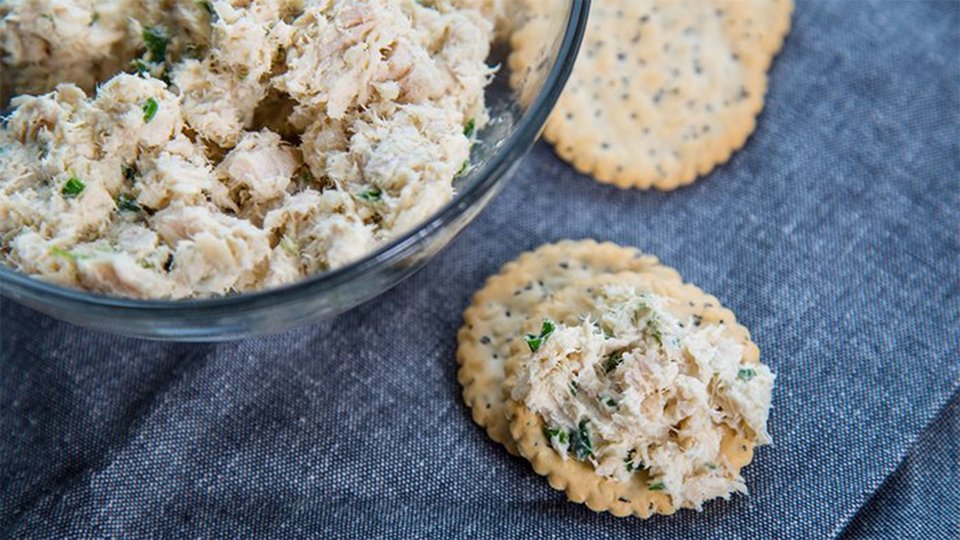 Another one of Detric Smith's favorite protein snacks offers a twist to your typical tuna salad, and it's a whole lot more appealing than eating forkfuls of tuna straight out of a can.
Ingredients
3 oz tuna, canned in water
3 tbsp fat-free cream cheese
1 green onion, chopped
1 tsp onion flakes
½ tsp garlic powder
10 crackers crackers multigrain
Directions
Mix all of the ingredients together—except for the crackers. Really work to break up the tuna into smaller pieces so the dip is smoother and easier to spread. Chill in the refrigerator.
When you're ready to eat, use it as a dip or spread on your crackers.