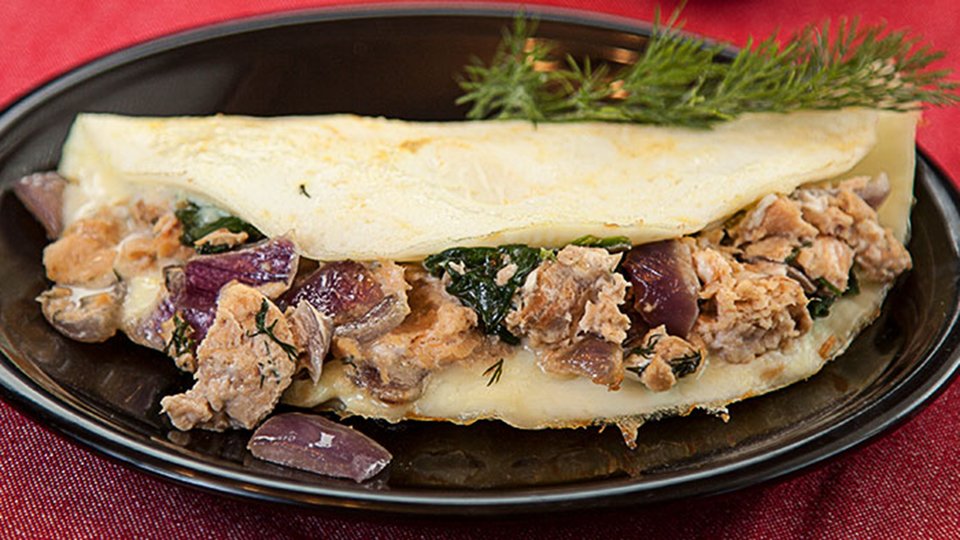 Sticking to your Lean Body Meal Plan is easy with this creamy salmon omelet recipe.
Ingredients
1 tbsp olive oil
¼ whole red onion, diced
1 cup spinach
2 tbsp fat-free cream cheese
2 oz salmon fillet
2 tbsp dill
5 large egg whites
Directions
Heat the olive oil in the skillet, and add the onion. Saute a few min; add the spinach, and stir until the spinach is wilted. Add the cream cheese, salmon, and a sprinkle of dill; stir until combined. Set aside in a small bowl.
Do not clean the skillet. Pour in the egg whites and cook in a flat omelet form over low heat, lifting the edges for the liquid part to run underneath. When cooked, place the salmon mixture on top and fold over.