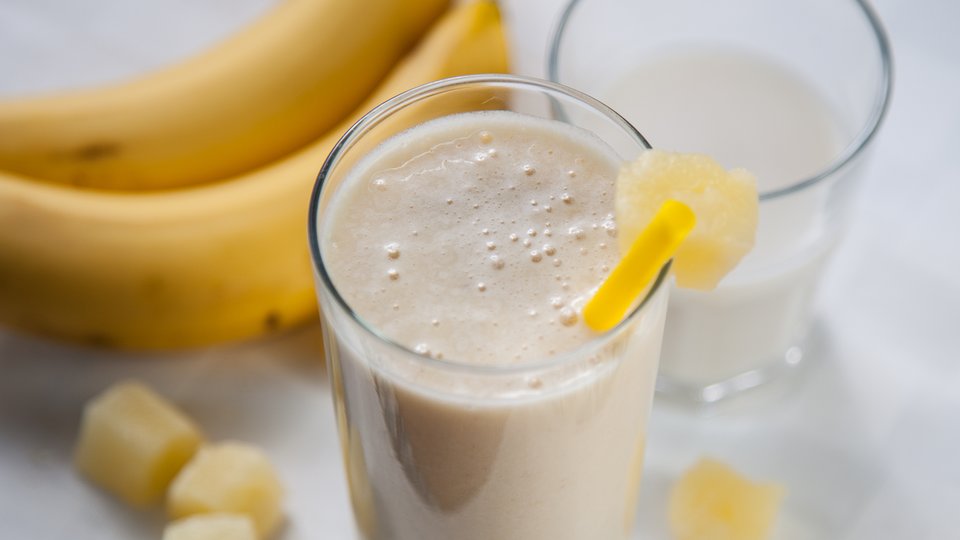 Not sure what to do with those lumpy, white curds? This recipe will have you enjoying cottage cheese so much you'll forget that you're eating it.
Ingredients
1 cup fat-free cottage cheese
1 cup, crushed, sliced, or chunks pineapple, drained
½ banana, frozen
½ cup skim milk
1 cup ice
1 tbsp coconut, flaked
Directions
Place all ingredients in a blender and blend until smooth.
Serve immediately.