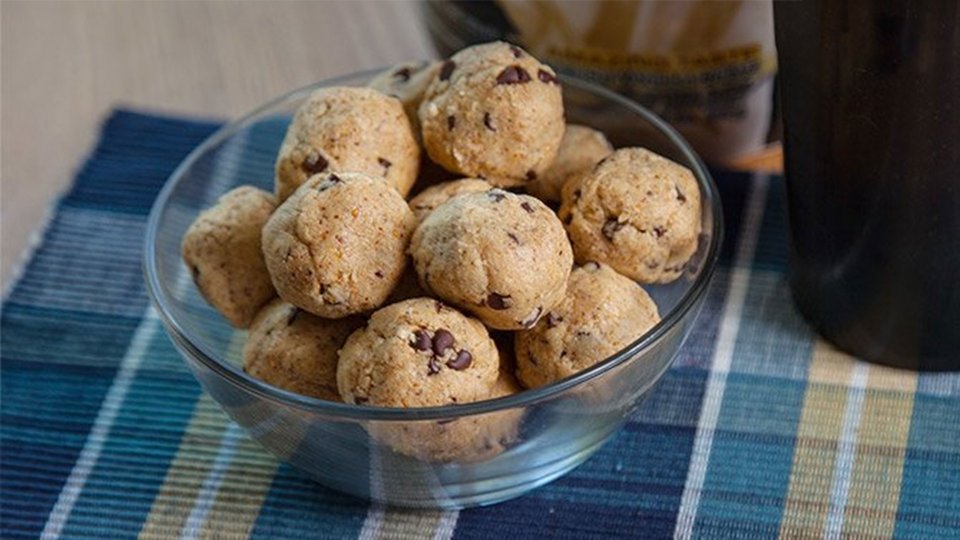 Need a break from your usual protein shake? Try this delish cookie dough option instead. Bodybuilder and fitness model Jay Primarolo is the creator of these excellent treats! They offer a perfect blend of protein and healthy fats with just a touch of carbs to provide well-balanced nutrition. If you're really watching your carbs, you can decrease the count further by opting for sugar-free maple syrup.
Ingredients
2 scoop MuscleTech 100% Whey Advanced protein, French Vanilla Creme
1 cup almond flour
½ cup natural peanut butter
¼ cup maple syrup
¼ cup mini chips semisweet chocolate chips
Directions
In a bowl, mix all ingredients together.
Form into bite-sized balls.
Place in fridge until ready to eat.