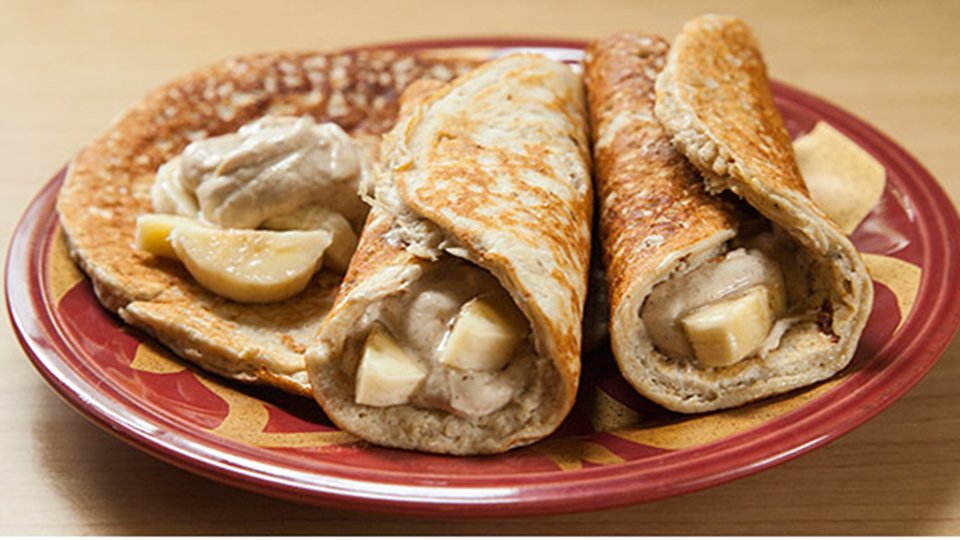 You don't have to go to France in order to eat an amazing crepe. In fact, thanks to Chef Murphy, you can make them right in your own kitchen! Bon appétit!
Crepe Ingredients
1 tbsp liquid egg whites
½ cup plain instant oats
1 cup, mashed banana
½ tsp vanilla extract
filling Ingredients
1 cup plain Greek yogurt
2 tbsp natural peanut butter
½ tsp vanilla extract
1 tbsp honey
½ tsp cinnamon
Directions
Put all crepe ingredients in a blender, and mix for 30 seconds. If mixture is too thick, add a tablespoon of water until a smooth, pourable batter consistency is achieved.
Cook crepes in coconut oil for 20 seconds each side in preheated pan.
Fill each crepe with banana and yogurt filling.