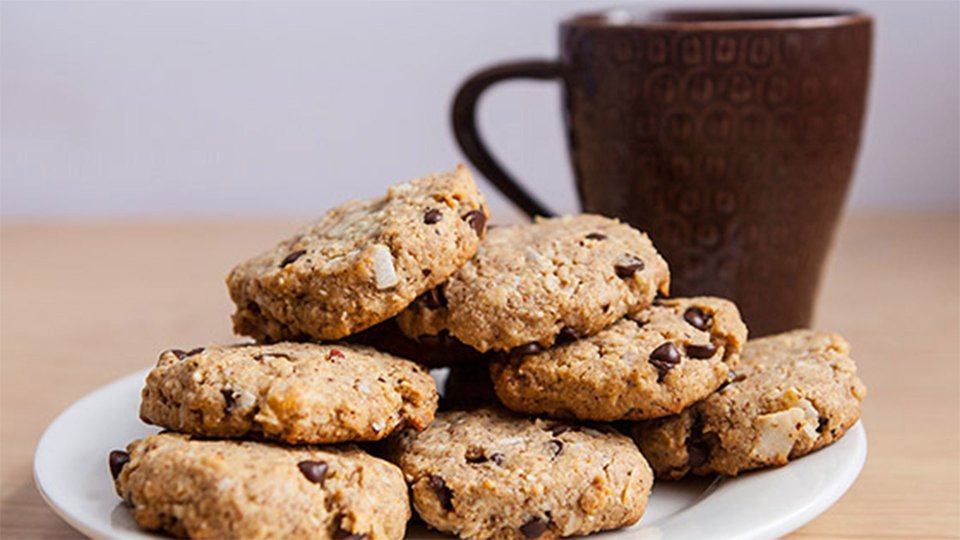 I was really happy with the way these turned out! The texture is amazing and the flavor is even better. Have one or two with your evening cuppa and you'll wonder how you ever got along without them.
Ingredients
¼ cup coconut butter
1 cup natural almond butter
1 cup, shredded coconut, shredded
½ cup almond flour
1 tsp baking powder
1 tsp vanilla extract
1 egg
¼ cup honey
Directions
Preheat oven to 350 degrees F.
In a large bowl, stir together almond flour, coconut, and baking powder.
Add coconut butter, almond butter, vanilla, egg, and honey. Stir.
Place dough in round, golf-ball-sized pieces on a baking sheet, and flatten slightly.
Bake cookies for 12-14 minutes or until golden brown around the edges.
Let cool and enjoy!
Note: Feel free to add chocolate chips!