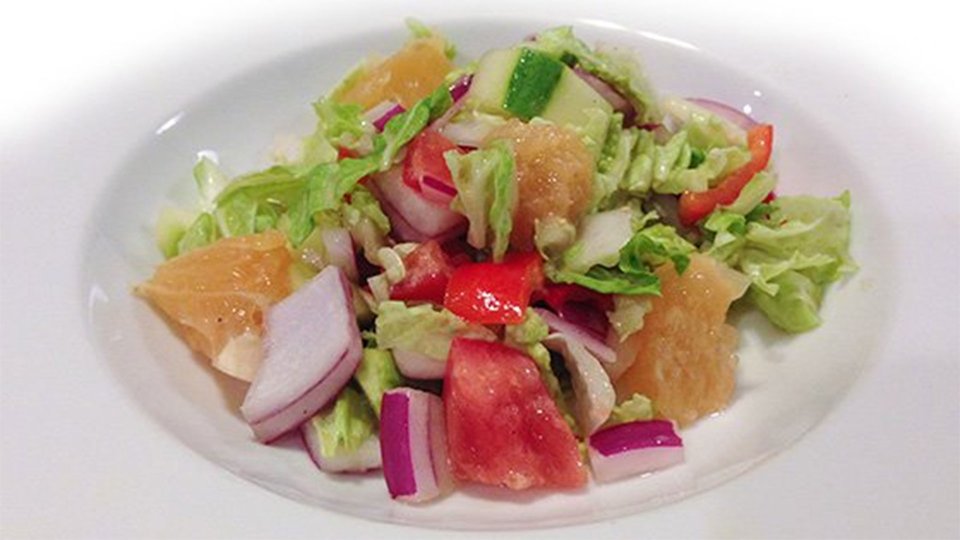 If the Colonel's famous slaw keeps showing up at the neighborhood feast, it's time to make a change. Confect this citrus summer slaw instead. The assortment of fruits and veggies make this recipe light and summery. If you prefer oranges to grapefruit, make the switch. Both fruits pack a punch of vitamins C and A, as well as potassium and calcium. Just avoid the bucket of fried chicken and your beach body will not be bested.
Ingredients
½ cabbage
½ red onion, diced
1 tomato, diced
1 cucumber, chopped
½ medium (approx 2-3/4" long, 2-1/2 dia.) red bell pepper, chopped
1 grapefruit
2 tbsp rice vinegar
½ tbsp dijon mustard
1 tsp powdered Stevia
salt and pepper to taste
Directions
Add all ingredients to a large bowl.
Toss and serve!