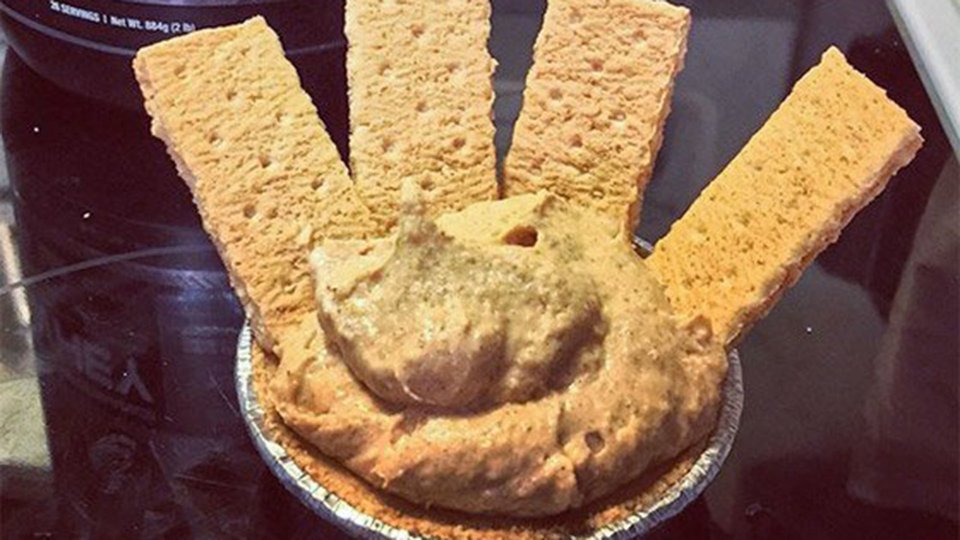 Protein? Win. Pie? Win. Protein pie? Win-win! Blend the light airiness of mousse with the classic flavor combination of cinnamon and pumpkin.
Ingredients
½ scoop cellucor COR-Performance, Cinnamon Swirl
1 tsp splenda
¼ tbsp sugar-free vanilla pudding mix
1 dash cinnamon
⅛ tsp pumpkin pie spice
1 tbsp fat-free cream cheese
1 cup nonfat plain Greek yogurt
1 tbsp pumpkin, canned
1 serving graham crackers
Directions
Combine all dry ingredients in a bowl: Cellucor whey, pudding mix, pumpkin pie spice, and Splenda.
Mix wet ingredients in a separate bowl: Greek yogurt, cream cheese, ricotta cheese, and pumpkin.
Combine wet and dry ingredients. Stir together to form a very thick mousse for your pie crust.
Pour the mousse into the pie crust. Break up a graham cracker for extra decoration and added crunch in your mini pie.
Store in fridge to thicken the mousse. Devour!