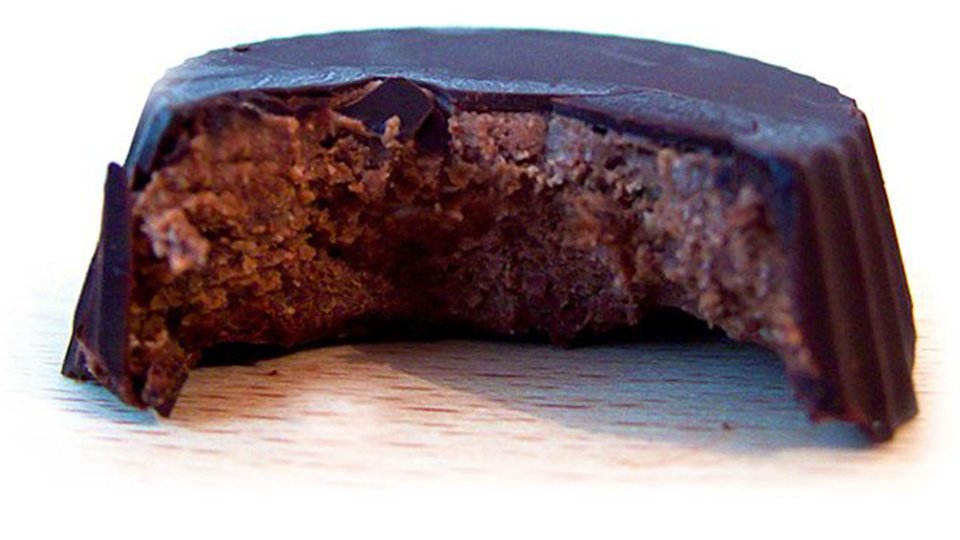 If you're looking for the perfect Valentine's Day gift to surprise your fit sweetie, here it is. Make your own protein chocolates and display them in a box of your own design! Awww.
Ingredients
⅛ cup hemp protein
4 oz square bakers chocolate squares
⅛ scoop(s) animal chocolate whey
1 tbsp cocoa powder, unsweetened
1 tbsp hemp seeds
1 tbsp coconut flour
¼ cup milk (2% fat)
Directions
Melt two squares of chocolate.
Once melted, divide the chocolate into 4 paper cupcake-tin liners. Use the chocolate to coat bottom and walls of the liners.
Put liners in freezer for 20 minutes.
For filling, mix together protein powders, cocoa powder, hemp seeds, coconut flour, and milk.
Remove liners from freezer and fill them with protein filling.
Melt the other two squares of chocolate and pour the melted chocolate on top of the filling.
Put chocolates back into freezer for 20 minutes.