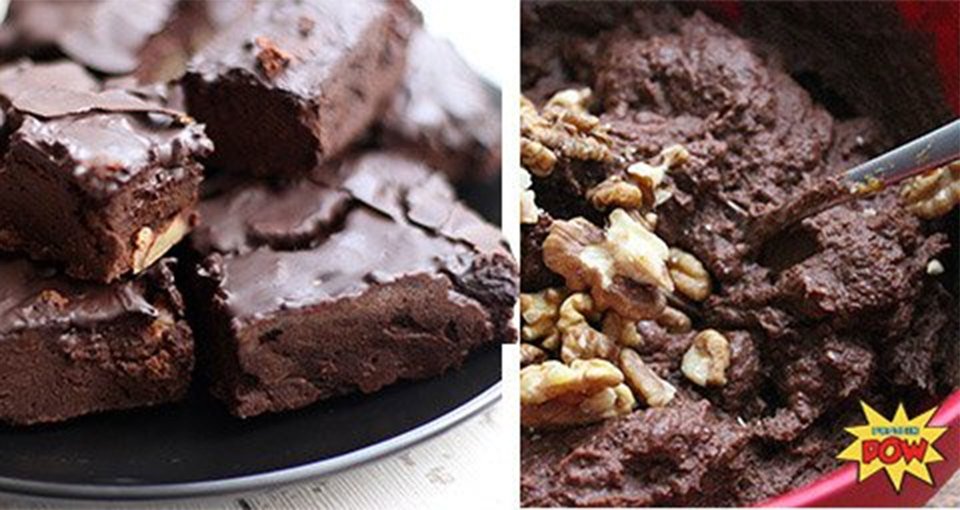 Craving something sweet? Sink your teeth into this gooey, protein-packed, dark chocolate fudge brownie.
Ingredients
420 g Libby's 100% Pure Pumpkin
2 tbsp natural almond butter
¾ cup cocoa powder, unsweetened
8 date, pitted medjool dates
½ cup(s) pea protein powder
½ cup liquid egg whites
½ cup almond milk
1 handful walnuts, chopped
1½ oz dark chocolate
Directions
Blend all ingredients together, except for the walnuts and chocolate.
Once mixed, add the walnuts into the batter. Mix them in with a spoon, and transfer your batter to a baking pan.
Bake at 340 F (around 170 C) for about 35-40 minutes or until an inserted knife comes out relatively clean. Be careful not to over-bake the brownies—you want them gooey in the center. Feel free to take them out while they're still slightly moist in the center.
As soon as you remove them from the oven, "massage" your chocolate on top of them. It's an easy way to add a dark chocolate layer to brownies and cakes because the chocolate melts on impact.
Let the brownies set before you devour them.
Note: If you'd like to make your brownies lower in carbs, substitute some or all of the dates for your sweetener of choice. Just know that these brownies won't be as gooey as they would with the dates.