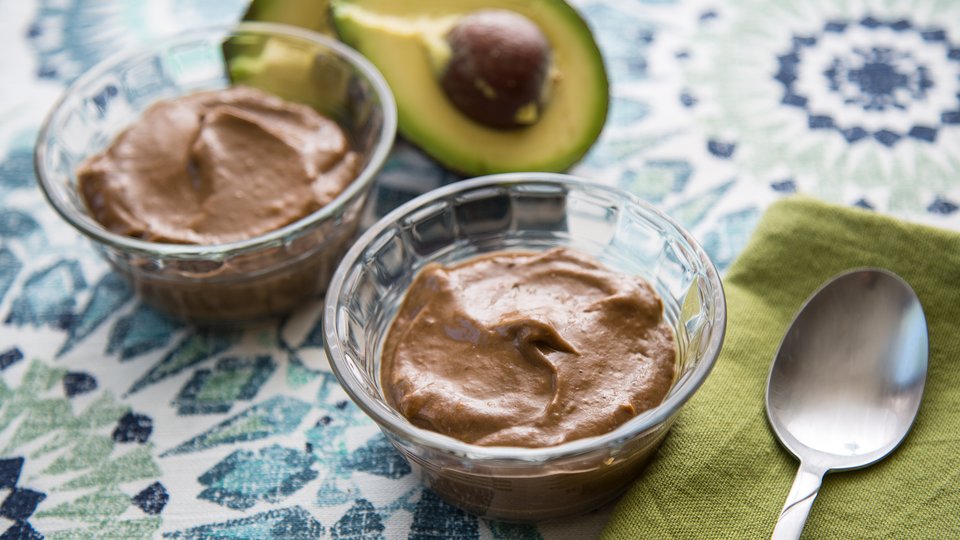 Oh yes, you can still have dessert! Instead of reaching for a cookie, try this recipe. It's sweet and creamy, but has less sugar and more nutrition for you and your baby!
Ingredients
2 fruit, without skin and seed avocado
1 tbsp cocoa powder, unsweetened
1 tbsp agave syrup
1 small (6" to 6-7/8" long) banana
Directions
Mix all ingredients into blender and enjoy.