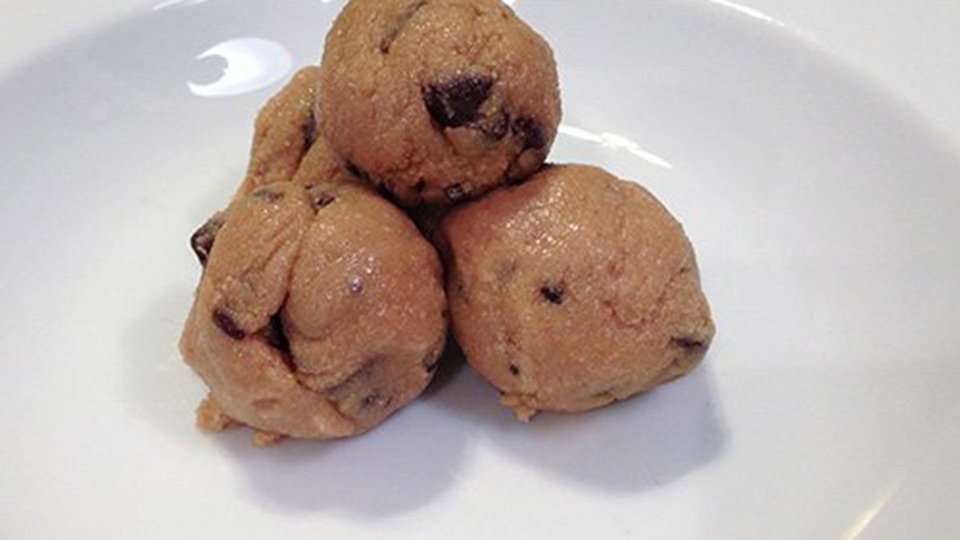 Cake balls and cookie dough tubes are a teenage slumber party staple, but that doesn't mean they belong in a healthy meal plan. If you train hard, then you need to rise above your high-school-diet standards and fuel your body the right way. These cookie-dough flavored protein balls are the perfect muscle-building treat!
Ingredients
1 scoop bSN Syntha-6 Peanut Butter Cookie Protein
2 tbsp coconut flour
1 tbsp honey
2 tbsp semisweet chocolate chips
¼ cup almond milk
½ tsp vanilla extract
1 tbsp quinoa flour
Directions
Mix ingredients together in a medium bowl until well blended.
Roll into small balls.
Place in the freezer and allow to freeze completely.
Thaw for 15 minutes before eating.