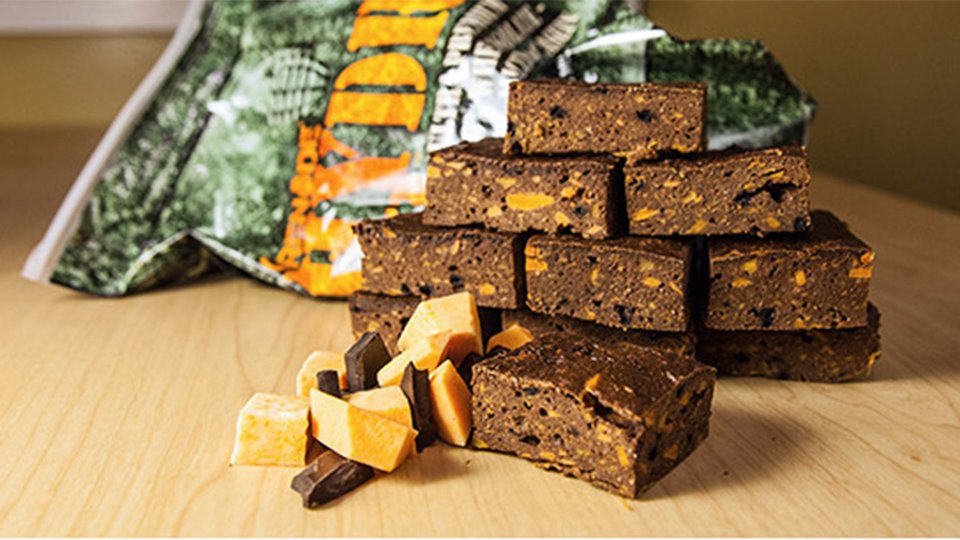 What's better than a piping hot plate of fresh-from-the-oven brownies? Make the gooey, delicious dessert fit into your meal plan with this recipe that cuts out the butter and brings the moisture with vitamin-rich sweet potatoes.
Ingredients
2 sweet potato
5 scoop grenade Hydra Charge, Chocolate Charge
3 whole egg
2 oz coconut oil
11 g dark chocolate
3 tbsp coconut flour
2 tbsp cocoa powder, unsweetened
¼ tsp baking powder
¼ tsp cinnamon
Directions
Microwave the sweet potatoes until they're cooked. Peel and mash.
Set the oven to 350 F.
Melt coconut oil with half of the chopped-up chocolate.
Add the coconut oil, melted chocolate, and whisked eggs to the mashed sweet potatoes. Mix together.
Add in the coconut flour, cocoa powder, baking powder, and cinnamon. Use a blender or food processor to prevent lumps in the mixture.
Break up the rest of the chocolate and mix into the batter.
Pour the mixture into a baking dish and bake for 20 minutes on the middle rack. Leave to cool slightly, and then dig in!