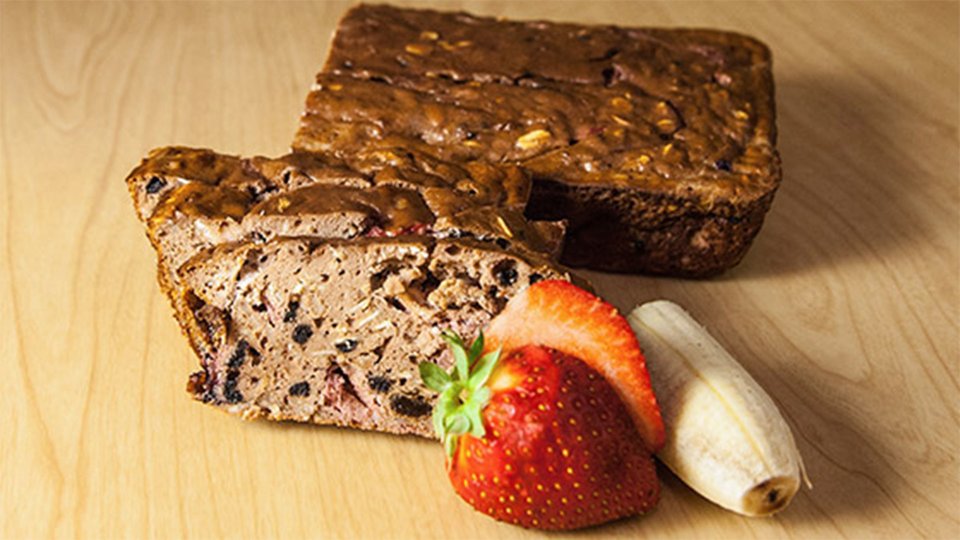 There's not much that tops the pairing of chocolate and vanilla. Kiss your usual buttery poundcake goodbye and reach for this fruit-filled loaf instead!
Ingredients
3 scoop grenade Hydra Charge, Chocolate Charge
1½ banana
½ cup nonfat plain Greek yogurt
½ cup egg whites
¼ cup blueberries
1 tbsp raisins
¼ cup strawberries, sliced
1 tbsp natural peanut butter
¼ cup rolled oats
to taste cinnamon
Directions
Mix together all of the ingredients.
Mix all ingredients together. (Depending on consistency, add in more egg whites for a thinner batter or more protein powder for added thickness).
Spray loaf pan with PAM. Pour in the mixture.
Bake 30-40 minutes, or until an inserted knife comes out clean.