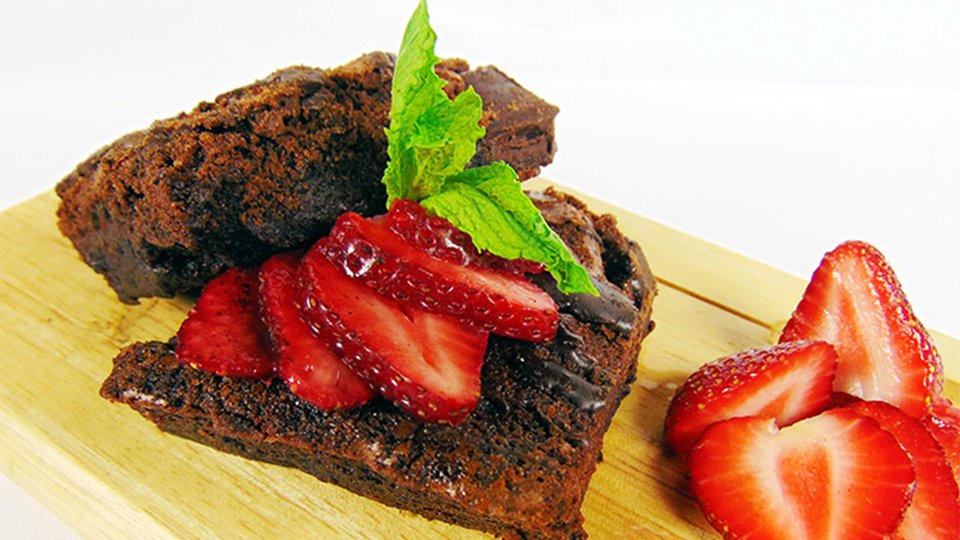 What's better than a decadently rich chocolate brownie? A decadently rich chocolate protein brownie! This recipe uses good ol' fashioned baking ingredients such as sugar, flour, and vanilla extract, but supercharges the brownies with the addition of protein powder. The avocado adds an extra creaminess as well as a dose of heart-healthy omega-3s.
Ingredients
1½ cup flour
1 cup sugar
¾ cup dymatize Elite 100% Whey Protein, Chocolate Cake Batter
1 tsp baking powder
1 tsp table salt
1 cup, pureed avocado
½ cup soy milk, light
⅓ cup water
1 tsp vanilla extract
Directions
Preheat the oven to 350 degrees F. Lightly grease a 9x13 baking dish. Set aside.
In a medium-sized mixing bowl, sift together flour, sugar, protein powder, baking powder, and salt until well combined. Set aside.
In a large mixing bowl, beat together avocado, soy milk, water, and vanilla extract.
Add the dry ingredients, mixing until well combined.
Pour into baking dish and bake for 30-35 minutes, or until the top is no longer shiny and a toothpick inserted into the center emerges with only a few crumbs.
Allow brownies to cool completely in the pan, then cut into squares and serve.